A Guide to Managing Engineering and Architectural Design Services Contracts
If you are an engineer who has or will have to deal with design services contracts in any way in your career, the more you learn about them, the bigger advantage you will have over others. Now you can learn most of the things that you need to know about managing Engineering and Architectural design services contracts from someone who has many years of experience through this audiobook...
Top Ten Critical Items Covered in this Audiobook
Accounts Receivable
Purchase Orders
Culture of Awareness to Professional Liability Issues
Contractor Requested Changes from Contract Document Requirements
Stop Work Authority
Scope of Work
Expectation Management
Constructability Review
Documentation
Check Out What Other People Are Saying About This Book
This book came recommended to me by the CFO of my current firm. I currently work for an architectural firm working as a job captain and have an interest in project management and helping projects remain profitable. What I appreciated most about this book is its brevity and immediate relevance. Many of its recommendations are brilliantly simple, and can assist project managers and design team members ensure that projects do not deviate from actual contractual obligations. Too often have I seen projects continue and flail without team members having a real understanding of the actual contract and obligations between owner and designer, only to the detriment of the designers. I would recommend this book to any design professional who is serious about helping their company be a more profitable enterprise, from drafter to principal.

Paul, Customer Review on Amazon
This is a very readable and straight-forward primer that covers many of the basic contractual and legal issues confronted by a design professional. Above all it emphasizes the importance of careful, concise, and timely communications as the hallmark of a good professional relationship.

It further provides the newly minted architect and engineer with basic liability principles and cautions – "do's and don'ts," if you will – in the principal areas of exposure. This includes standards of care, ownership of design documents (or "deliverables"), limitations of liability and disclaimers, indemnification obligations and perils, and dispute resolution, and how those principles intersect with professional liability insurance.

On a more fundamental level, the guide also alerts the young design professional to the basic importance of getting paid.

It is a good and simple "read" – 76 pages or about a 90 minute commitment – for any new design professional.

Russell F. Conn, Esquire, Partner, Conn, Kavanaugh, Rosenthal, Peisch & Ford, LLP, Boston, MA Principal, CBI Consulting, Inc.
What You Will Discover In this Audiobook...
The book is a resource to design professionals as they manage their professional services contracts. Its more than fifty topics address the process from being selected, through the design process, and to preparation of record documents after construction. The book also contains links to twelve sample documents intended to improve effectiveness and efficiency during the design and construction process.
This book can be used in several ways:
As a primer on professional services contracts –The topics are arranged in chronological order commonly experienced during a project. Accordingly, they can be studied without reference to a specific project from start to finish.
As a text to introduce college students to the basics of contracting for professional services – Although recent graduates will not need the information in the book for several years, an early introduction to the terms and having the book when needed will be of great value.
As a resource during a project – As certain contracting topics come into play during a project, the Table of Contents of the book can be referred to for guidance.
As a source of topics that can be used to create a culture of professional liability issues awareness –By discussing one of the book's topics at a weekly staff meeting throughout the year, everyone involved in the design process can be sensitized to the importance of correctly dealing with contractual issues that may otherwise result in a professional liability claim.
Who Should listen to this audiobook...
Engineers and other A/E/C professionals looking to further their career by understanding how to manage design service contracts.
Click below to preview the Audio Book
About the Author
John M. Lowe, PE is a 1961 Civil Engineering graduate from the University of Florida.  Following three years of military service as an Army pilot, he enjoyed forty-six years as a consulting engineer involved in both private and public projects as project manager, principal-in-charge, or office manager.  He has been registered and practiced in FL, GA, SC, CA, and OR.  His last employment assignment was as a Design Coordinator with Oregon Bridge Delivery Partners. In 2010, he retired from full-time employment and formed Lowe Consulting, LLC and began giving back to the profession by sharing what he had learned about contracting for professional services and managing professional liability issues (PLI).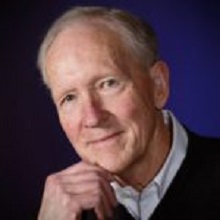 30 DAY MONEY BACK GUARANTEE
If you're not FULLY SATISFIED with this audiobook, we will give you a FULL MONEY-BACK GUARANTEE if you let us know within 30 days of purchase.
If you aren't absolutely DELIGHTED with the results you get, all you have to do is reply to the delivery email and we'll happily refund your money within 24-48 hours. Period! You have zero risk.