Podcast: Play in new window | Download | Embed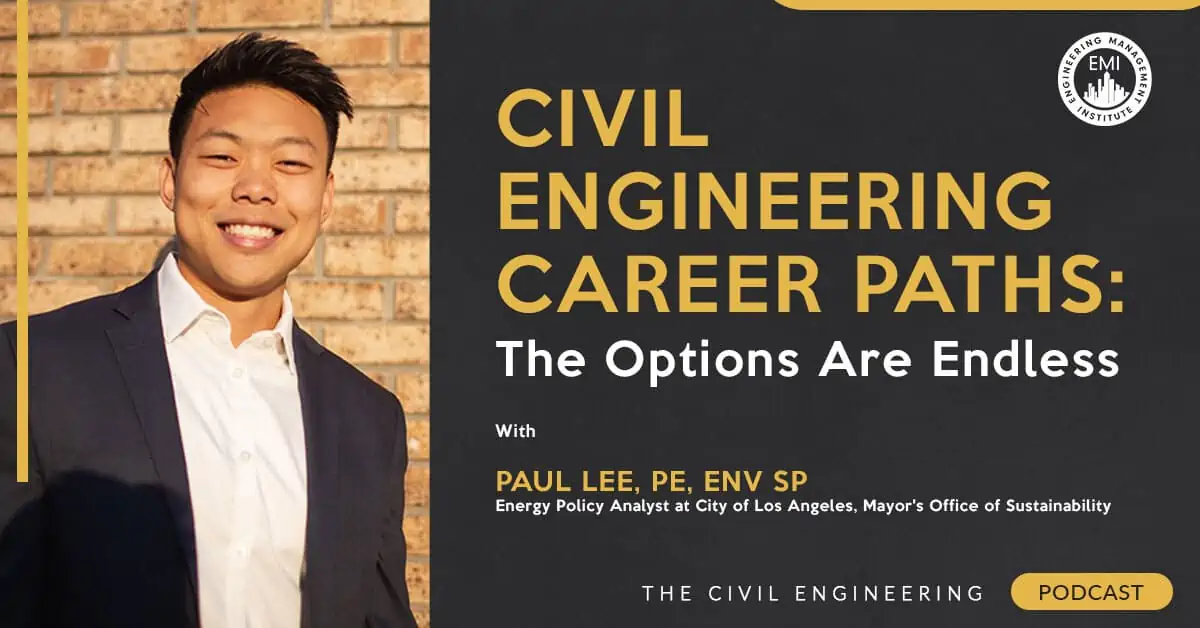 In this episode, I talk to Paul Lee, P.E., ENV SP, Energy Policy Analyst at the City of Los Angeles, Mayor's Office of Sustainability, about a great opportunity that presented itself to him, touch on the different civil engineering career paths and their role in climate change, and discuss some of the challenges they face when working on renewable energy projects.
Engineering Quotes:


Here Are Some of the Questions I Ask Paul:
Can you please tell us about yourself and your career paths to date?
What made you get interested in policy?
What are some of the major challenges civil engineers face when working on renewable energy projects?
What is the role of civil engineers in combatting climate change?
How did you end up transitioning from a civil engineer associate into a policy-making role?
You were chosen for the lead role in the new ASCE film, called "Cities of the Future: Reimagining Our World." How did you end up being chosen for the movie?
What is the movie about and how do you think it can help educate civil engineers on important industry-related changes?
Here Are Some Key Points Discussed in This Episode About Civil Engineering Career Paths: 
[Read more…] about TCEP 224: Civil Engineering Career Paths: The Options Are Endless