Podcast: Play in new window | Download | Embed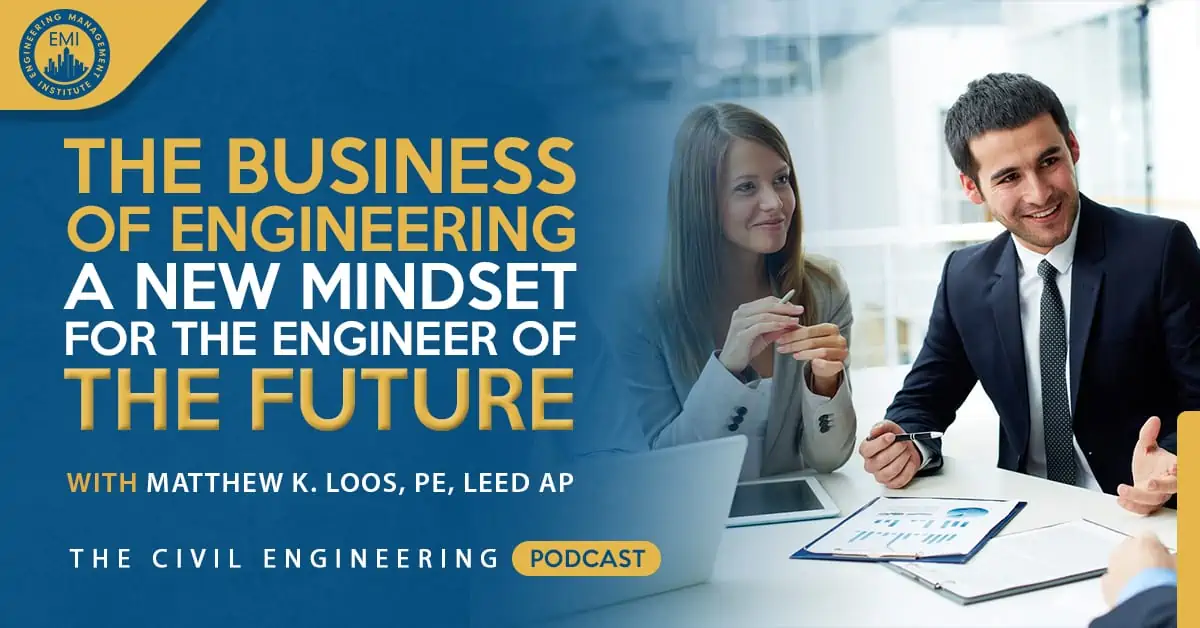 In episode 116 of The Civil Engineering Podcast, I visit with Matthew K. Loos, PE, LEED AP, a licensed professional engineer who wrote a book called The Business of Engineering: A New Mindset for the Engineer of the Future. Matt realized that what helped engineering professionals to be successful up to today, will not work going forward with complex projects and fast-changing technology, and I strongly agree and believe that this book and mindset will change the way engineers think about their careers forever.
Engineering Quotes:


Here Are Some of the Questions I Ask Matt:
What does The Business of Engineering mean to you?
What prompted you to write this book?
Where did all the experience you wrote about in your book come from?
Talk about the topic of "identifying the problem" that you talk about in your book.
What is your goal with this book?
Here Are Some Key Points Discussed in This Episode About The Business of Engineering:
[Read more…] about TCEP 116: The Business of Engineering: A New Mindset for the Engineer of the Future