This is a guest post by Gerry W Devine, MBA, P.E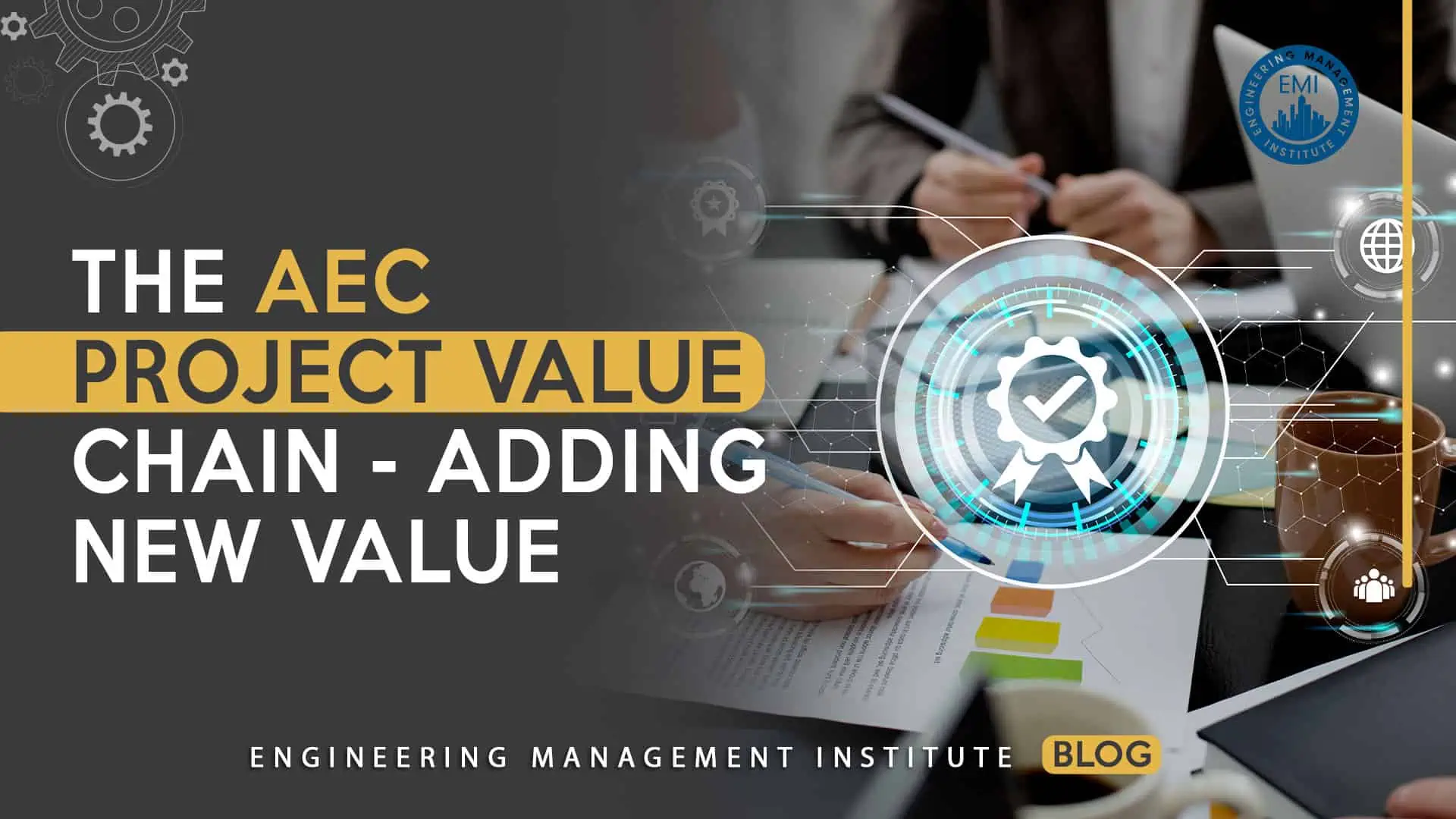 After a 45-year career in the architecture, engineering, and construction (AEC) industry, I've decided to blog on AEC innovation, entrepreneurship, and industry disruption. This article provides a high-level overview of my blog and future posts.
Purposes of AEC Project Value Chain Blog

My prime purposes are:
To help project owners understand the benefits of retaining AEC firms to develop their capital projects by using their business, economics, finance, and risk management expertise and their technical expertise rather than retaining traditional accounting, audit, and advisory firms.
To contribute to the capacity of the AEC industry by thinking strategically and talking value creation for firms and client organizations alike.
To attract and retain architects, engineers, and related professionals in the AEC industry by offering career ladders to advisory services that are personally, professionally, and financially rewarding.
The Project Value Chain
The AEC project value chain is the sequence of services sold to customers as shown in the illustration below. Adding new value can occur at all stages of the project life cycle.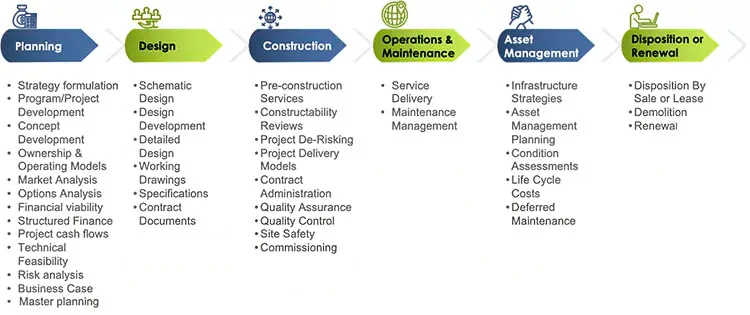 For AEC firms, the various activities in the project value chain include:
[Read more…] about The AEC Project Value Chain – Adding New Value