Podcast: Play in new window | Download | Embed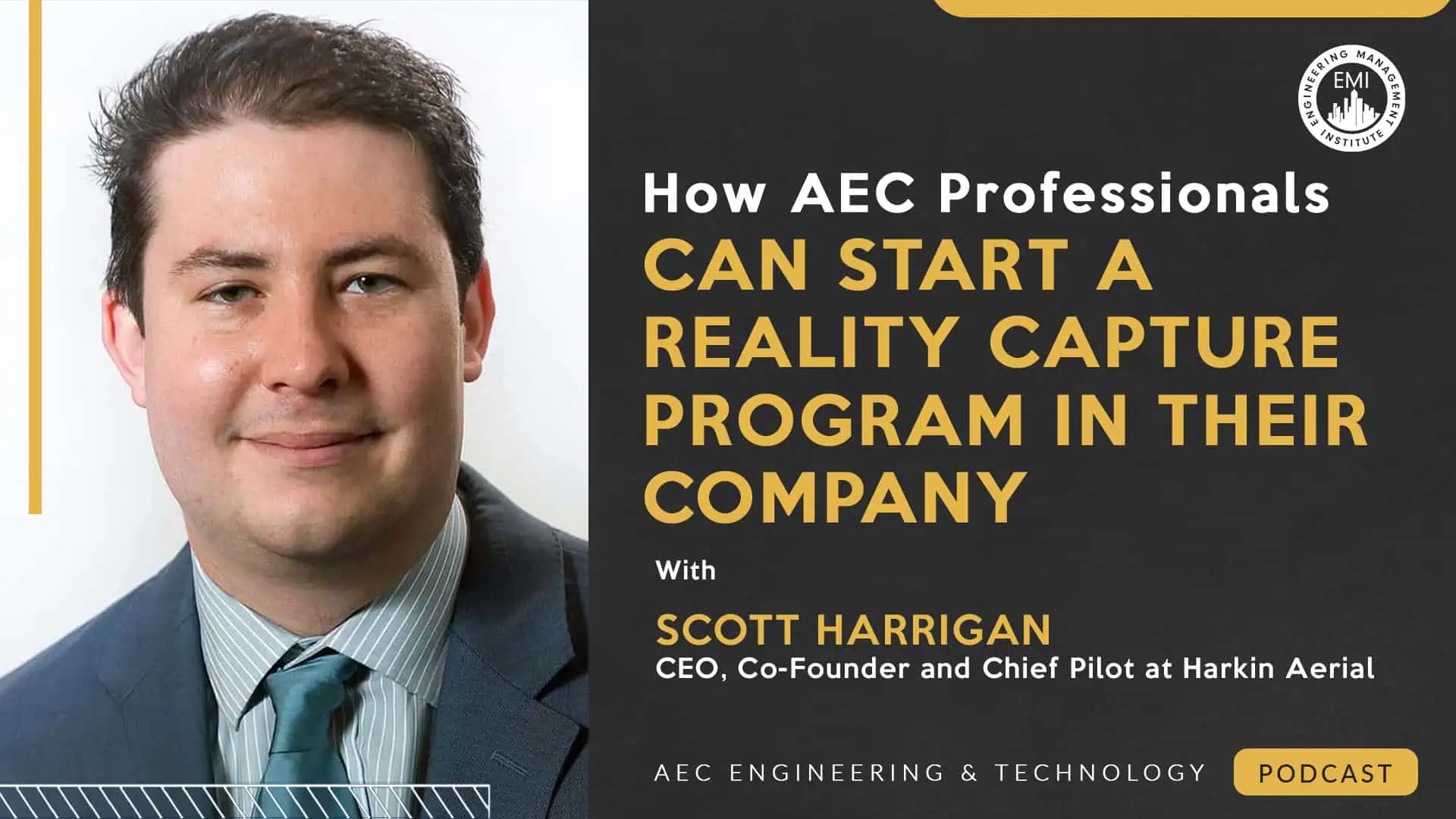 In this episode, I talk to Scott Harrigan, the President of Harkin Aerial, about how AEC Professionals can start and grow a reality capture program in their company.
Engineering Quotes:


Here Are Some of the Questions I Ask Scott:
How do you define reality capture, and what type of reality capture equipment do you work with?
Can any size AEC firm use this technology? Can you give us an idea of the different levels of cost?
What are some of the things a firm can do to ensure their staff has the necessary training and experience needed to use new technology?
Why is it important for firms to have a champion of some kind for their technology, especially when it comes to reality capture?
How can AEC get started and identify the correct tool needed for reality capture?
Once firms have identified and started using the new technology, how can they ensure they grow with the technology?
What final piece of advice would you like to give our listeners?
Here Are Some Key Points Discussed in This Episode About How AEC Professionals Can Start a Reality Capture Program in Their Company:
[Read more…] about AECT 004: How AEC Professionals Can Start a Reality Capture Program in Their Company