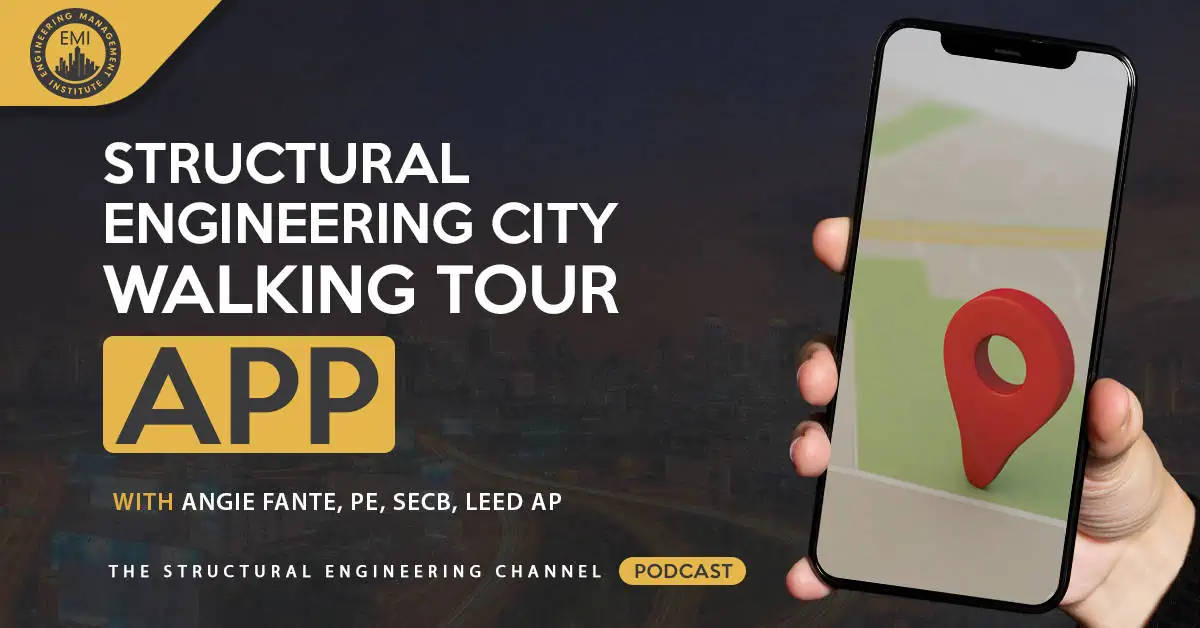 In episode 22 of The Structural Engineering Channel Podcast, we talk to Angie Fante, PE, SECB, LEED AP, who is the Principal and Chief Structural Engineer at Ballinger. Angie talks to us about a Structural Engineering City Walking Tour App that will be launching very soon and provide some valuable information on how you can attend the tour.
Engineering Quotes:



Here Are Some of the Questions We Ask Angie Fante in This Episode:
You developed a structural engineering city walking tour app; can you tell us what it is?
Is the app specific to St. Louis or can people use it in other areas?
Are there any specific site visits in St. Louis that you can name?
What is it that you wish to see come out of this tour when people experience it?
How can our listeners attend the tour?
How much time did it take you to develop the app and what was the process like?
Can anyone contribute to the app, and is this how it will get implemented in other cities?
Here Are Some of the Key Points Discussed About the Structural Engineering City Walking Tour App
[Read more…] about TSEC 22: Structural Engineering City Walking Tour App