Podcast: Play in new window | Download | Embed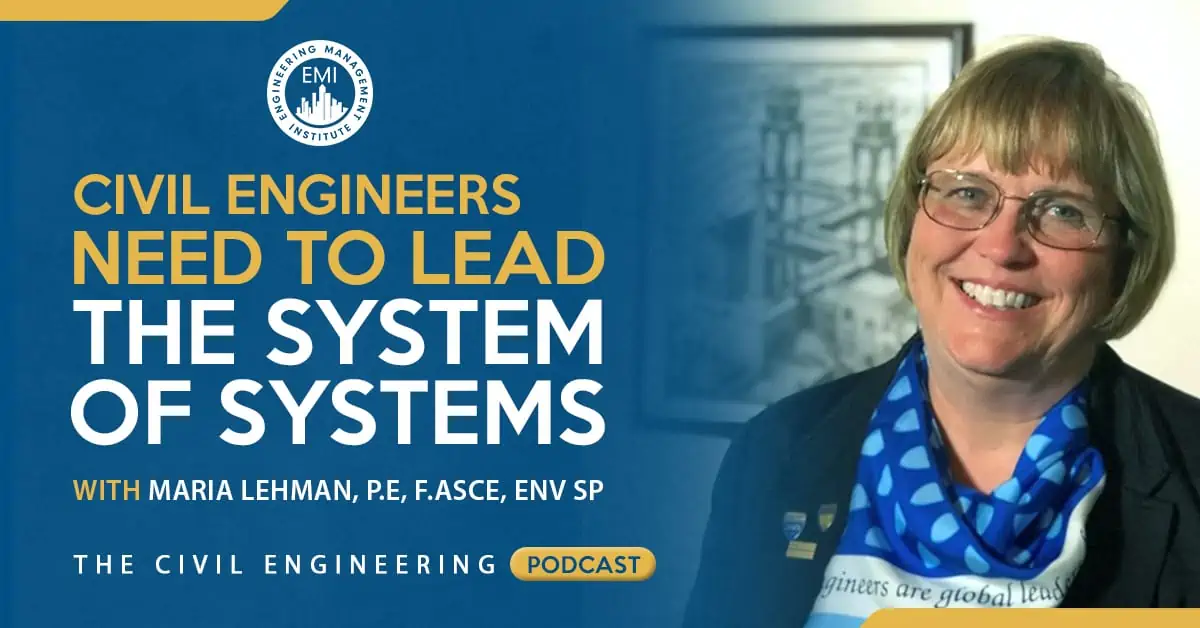 In this episode of The Civil Engineering Podcast, I talk to Maria Lehman, P.E., F.ASCE, ENV SP, the Director of U.S. Infrastructure at GHD, and an official nominee for the worldwide ASCE President-Elect 2021. Maria will be talking about America's infrastructure, the ASCE Report Card, the needs of the civil engineering profession, and how civil engineers need to lead the system of systems.
Engineering Quotes:
Here Are Some of the Questions I Ask Maria Lehman on How Civil Engineers Need to Lead the System of Systems:
The American Society of Civil Engineers

unveiled their 2021 Report Card for America's Infrastructure on March 3rd. Can you share with us some of the results and grades that were given to the different sectors?

The Failure to Act: Economic Impacts of Status Quo Investment Across Infrastructure Systems quantifies how the persistent failure to invest in our aging infrastructure impacts the economy. Can you share some of its findings and how it affects the cost to families when we don't invest in infrastructure?

How do you successfully deliver mega-projects? 

How would you say civil engineers need to lead the system of systems?

Do you have any advice for civil engineers out there who are planning to get involved with mega-projects, or who are considering pursuing a career similar to yours?

You are a nominee for the ASCE President-Elect 2021. Can you share with us what your vision is as a nominee?
Here Are Some Key Points Discussed in This Episode About Leading the Systems of Systems:
[Read more…] about TCEP 169: Civil Engineers Need To Lead the System of Systems