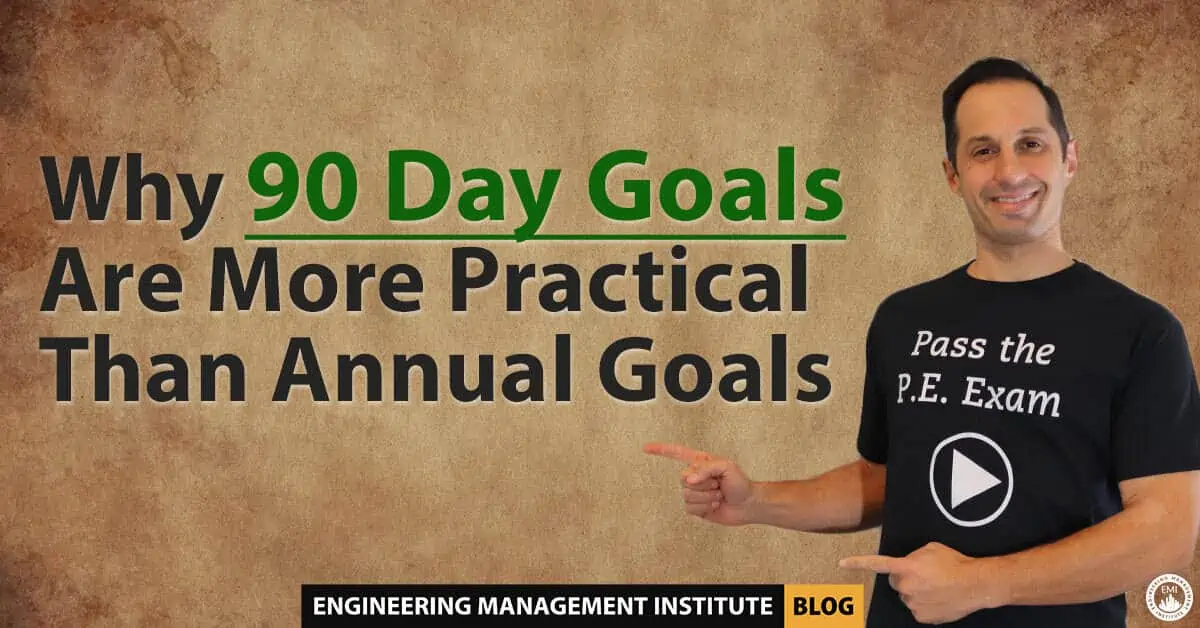 It's that time of year. In January, you'll typically find a lot of content being published about goal setting. Blog posts and podcasts urging you to set goals for the new year. Believe me, there is no bigger proponent of goal setting than myself. In fact, at EMI, we work with engineering companies to help them ensure their leaders are focused on the right goals. That being said, I have found that most professionals who set goals will spend less than one hour in late December or early January creating a list of goals for the year, only to file their list of goals away and rarely look at it again for the remainder of that calendar year.
Try Setting 90-Day Goals Too
If you are one of those professionals who set lofty goals on or about January 1st, but then get buried in your projects and neglect them, try setting shorter-term goals in addition to your larger goals. I recommend 90-day goals, also known as quarterly goals. At EMI, we have strategic initiatives from our strategic plan from which we reduce strategic actions, which get further reduced down to quarterly goals for each team member.
Let's be honest: one year is a very long time, especially when you get dealt curveballs like a global pandemic. To think that your goal at the end of the year will still be the same as it was 365 days ago isn't very realistic and doesn't allow for flexibility.

[Read more…] about Why 90-Day Goals Are More Practical Than Annual Goals