This is a guest post by Nader Mowlaee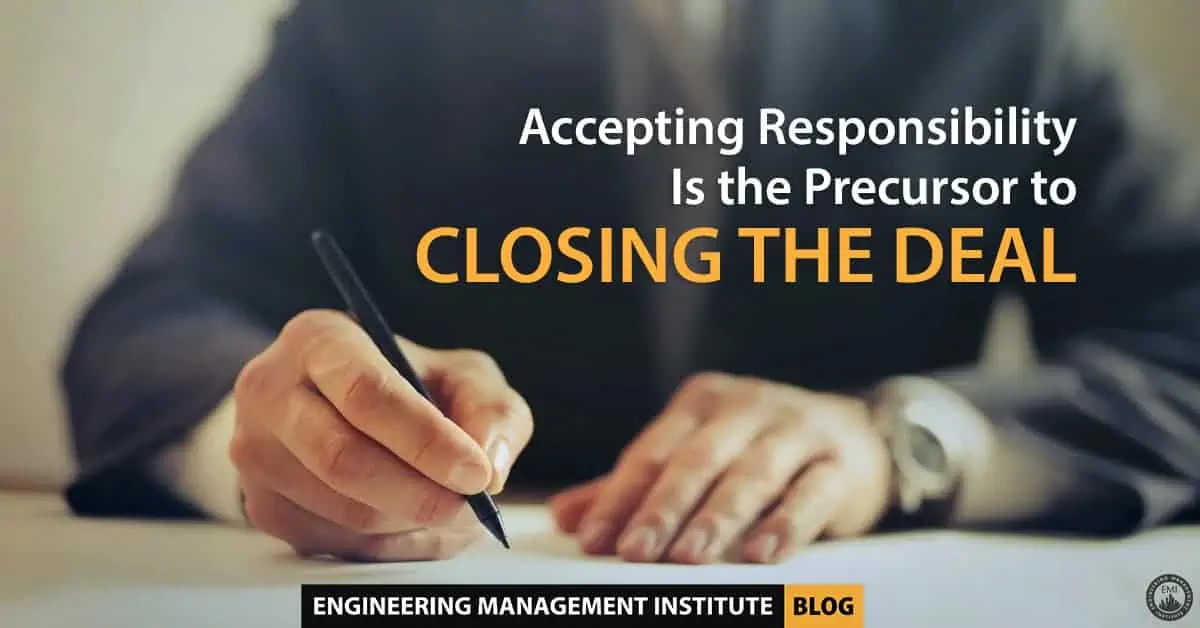 Whether you close business deals daily or consider a completed deal to be a new job offer that will catapult your career forward, you must first accept full responsibility for what will happen after signing the agreement. Taking responsibility is required for progressing in your work, business, life, or relationships. It is just the right thing to do, and it is a precursor to overcoming or altogether avoiding negative consequences.
Engineering Leaders Take Responsibility for Their Actions
Great engineers take responsibility for their actions and their thoughts because, ultimately, those thoughts turn into action and insights that enable business stakeholders to make decisions. I have seen time and again how engineering leaders take responsibility for their actions. Sometimes they win and get recognized for their efforts, and more often, they fail and get scolded; some even face criminal and obstruction charges. What makes someone a well-rounded engineer heavily relies on how many lessons they have learned from their failures and their career wins.

[Read more…] about Accepting Responsibility Is the Precursor to Closing the Deal