Podcast: Play in new window | Download | Embed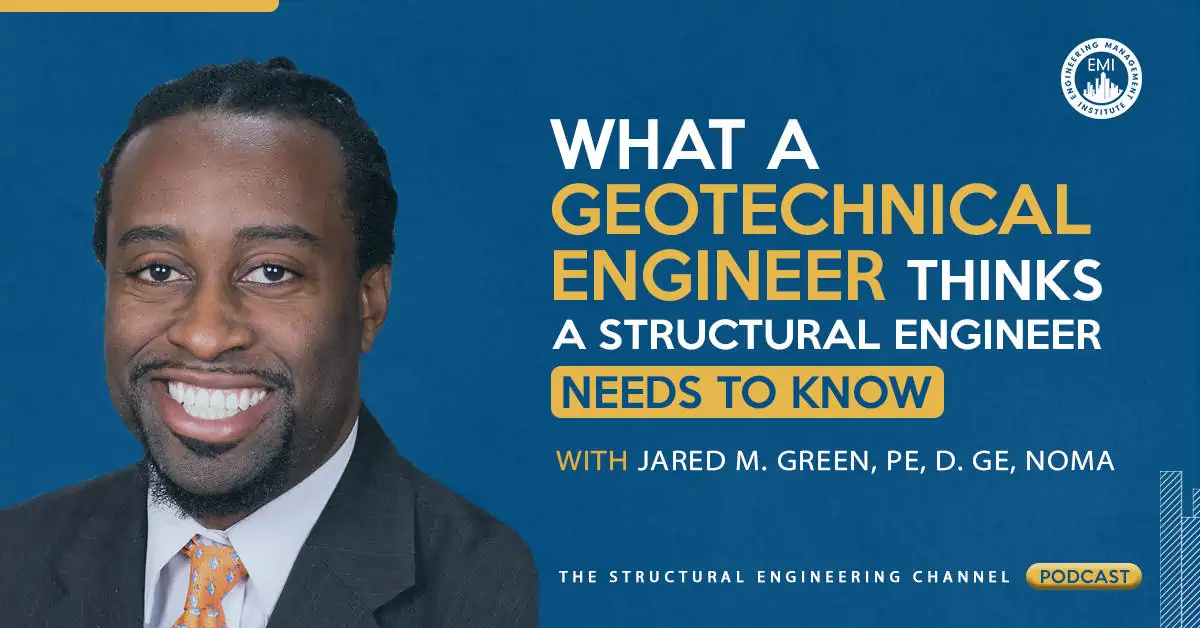 In this episode, we talk to Jared M. Green, PE, D. GE, NOMA, who is the host of one of EMI's other podcasts, The Geotechnical Engineering Podcast. Jared is also a Vice-President at Langan Engineering, and in this episode, he is going to tell us what he thinks a structural engineer needs to know about a geotechnical engineer.
Engineering Quotes:

Here Are Some of the Questions We Ask Jared:
What do geotechnical engineers do, and in your opinion how does that differ from what structural engineers do?
If a civil engineer asks you what field you think he or she should specialize in, choosing between a geotechnical and structural engineer, what advice might you offer about each?
How feasible do you think is it to get a B.S. in one field and then a Masters in the other?
How important is it to get a geotechnical master's degree?
Share with us one secret/tip that you think structural engineers may not know about geotechnical engineering?
How can structural engineers become more involved, or work more closely with geotechnical engineers?
In your opinion, what can we expect of geotechnical engineering in the future?
Here Are Some of the Key Points Discussed About What a Geotechnical Engineer Thinks a Structural Engineer Needs to Know:
[Read more…] about TSEC 49: What a Geotechnical Engineer Thinks a Structural Engineer Needs to Know