Podcast: Play in new window | Download | Embed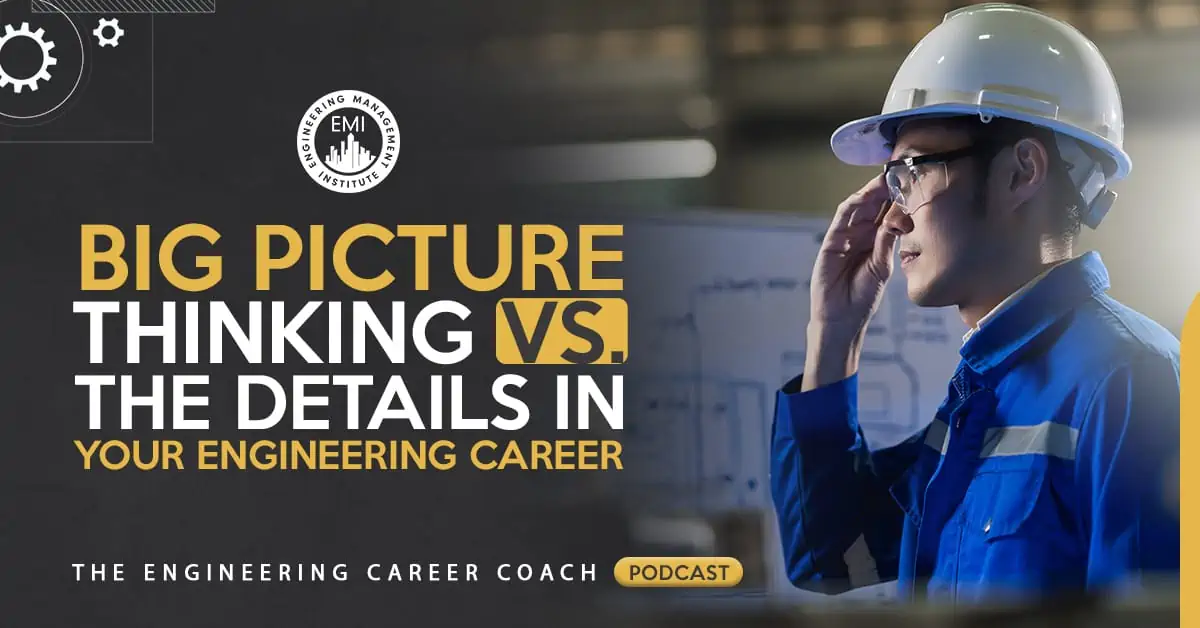 In this episode, I talk to about the difference between big picture thinking versus a detailed orientated mindset and how to benefit from both in your engineering career. I will detail the benefits of each of these thinking patterns and provide strategies for utilizing both effectively as a technical professional.
Engineering Quotes:




Here are some of the key points discussed in this episode:
As an engineering professional, you'll be faced with a wide variety of problems and challenges that will require you to think big and come up with solutions.
Engineers who value both big picture and detail-oriented thinking will have a greater opportunity to be successful in their careers.
Big picture thinking is when you look at the whole picture and all of the effects that the situation has on everything around it. Most big-picture thinkers do not get bogged down in the details of executing their plans.

Characteristics of Big Picture Thinking
[Read more…] about TECC 170: Big Picture Thinking Versus the Details in your Engineering Career