Podcast: Play in new window | Download | Embed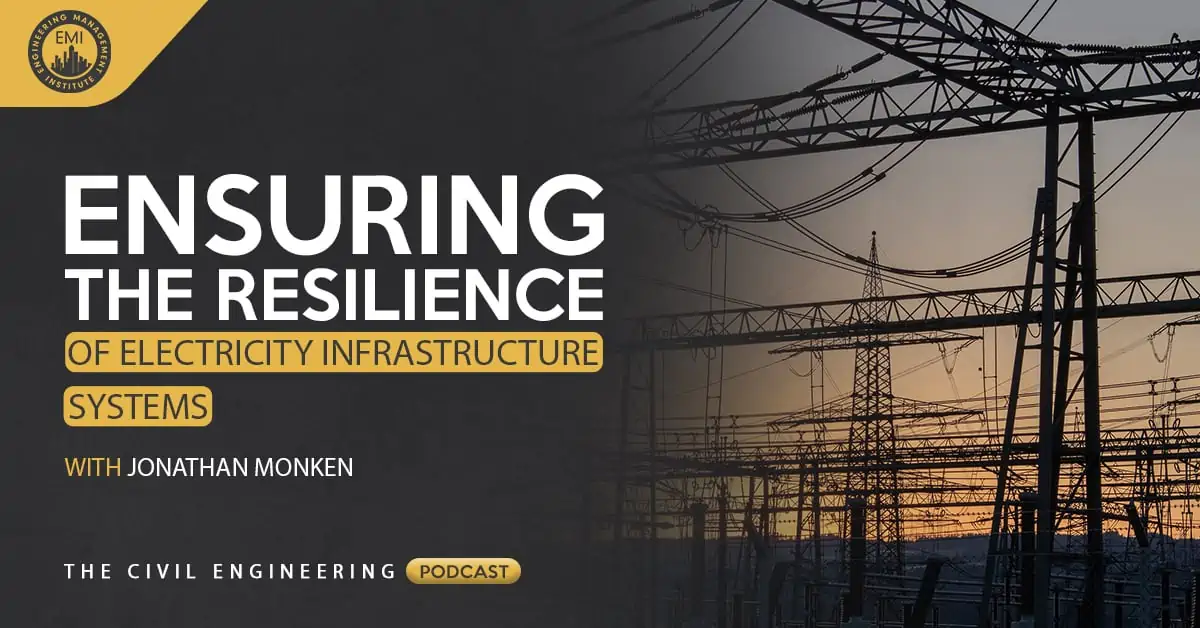 In episode 58 of The Civil Engineering Podcast, I talk with Jonathon Monken, Senior Director, System Resiliency and Strategic Coordination in the ITS Division of PJM Interconnection about the resilience of electricity infrastructure systems, Black Sky events, and what civil engineers can do to help reduce risk to the electricity infrastructure systems.
Here are some of the questions I ask Jonathan:
Can you describe for us the top three resiliency issues that our electrical infrastructure faces in the U.S. today?
What are, if any, interdependencies with natural gas and communications in the electricity infrastructure system?
What components of the electrical system need to be addressed first?
Can you explain what Black Sky is?
What are some of the mitigation steps that can be taken at the regional level to lessen the duration of outages?
How does resilience planning different from planning for reliability and efficiency?
What is your definition of resiliency?
How can the industry ensure the protection of our nation's electricity infrastructure systems from cyber-attacks, or at least give operators a chance to limit the impact from a cyber-attack?
Are there physical barriers that can be used to improve resilience or this a cyber defense only?
What might be the best role for civil engineers to help in resilience planning to reduce risk to the electricity infrastructure system?
Engineering Quotes




Here are some key points discussed in this episode on the Resilience of Electricity Infrastructure Systems:
[Read more…] about TCEP 058: Ensuring the Resilience of Electricity Infrastructure Systems