Podcast: Play in new window | Download | Embed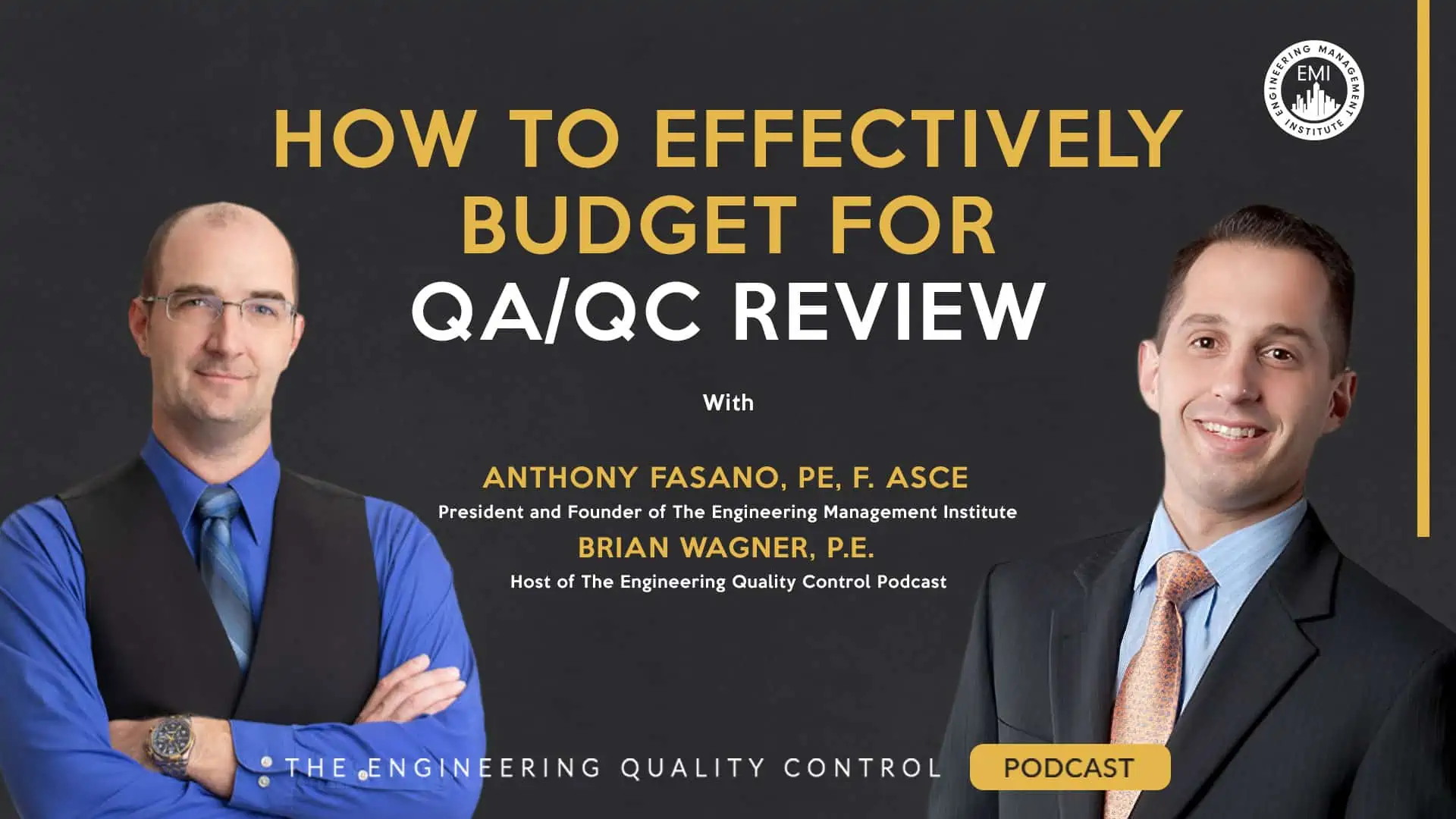 In this episode, host Brian Wagner, P.E. talks with Anthony Fasano, P.E., founder of The Engineering Management Institute, about how to effectively budget for QA/QC review, both from a time and monetary perspective.
Engineering Quotes:

Here Are Some of the Questions We Ask Anthony:
In which part of a project budget should quality control and quality reviews be placed?
Should a project manager review previous projects to see where things went right or wrong?
How important is it to ensure everyone working on a project is at the same level of expectation according to the progression of a project?
Should someone who is not familiar with your project be doing the quality control reviews?
Here Are Some Key Points Discussed in This Episode About How to Effectively Budget for QA/QC Review:
[Read more…] about TEQC 23: How to Effectively Budget for QA/QC Review