Podcast: Play in new window | Download | Embed
Civil Engineering Career Navigation Advice from a Young Engineering Manager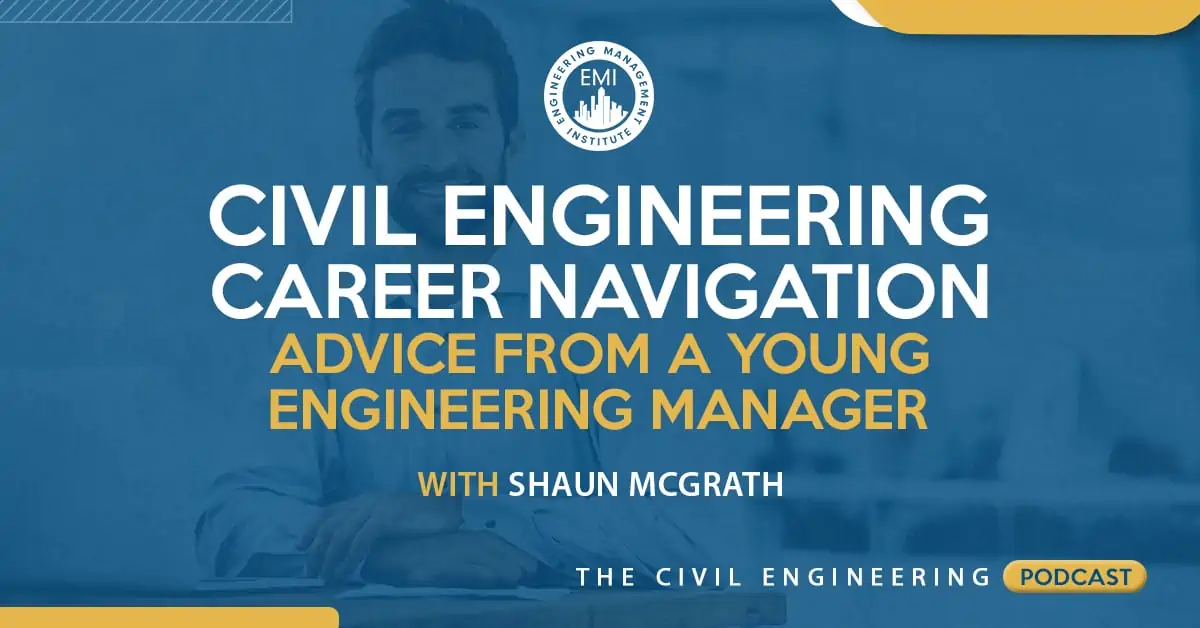 In episode 073 of The Civil Engineering Podcast, I talk with Shaun McGrath, P.E., CCM, a successful young division leader at a successful civil engineering company about career navigation through the early portions of your engineering career.
Here are some of the questions I ask Shaun:
Talk about internships and how they have helped you.
Tell us about the importance of different civil engineering career paths.
Talk about stumbling blocks and learning from them.
Is there a specific experience that you can recall that you learned something valuable from?
Tell us about the importance of finding a mentor.
Tell me more about networking.
Engineering Quotes:



Here are some key points discussed on civil engineering career navigation:
[Read more…] about TCEP 073: Civil Engineering Career Navigation Advice from a Young Engineering Manager