Podcast: Play in new window | Download | Embed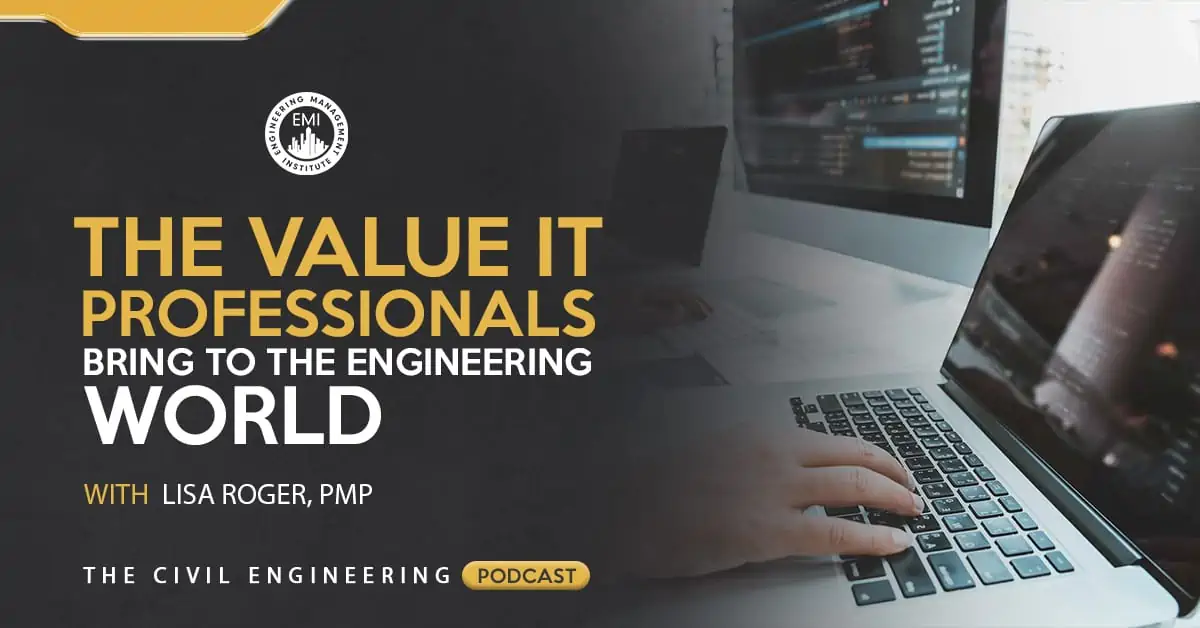 In episode 108 of The Civil Engineering Podcast, I will be speaking with Lisa Roger, PMP who is the Chief Information Officer (CIO) at Dewberry. We talk about her work in the Information Technology (IT) Department and also discuss the importance of IT Professionals in the engineering world.
Engineering Quotes:


Here are some of the questions I ask Lisa Roger, CIO:
What does being a CIO mean in terms of your responsibilities at Dewberry?
Talk to us about your philosophy in terms of IT?
Do you encourage interaction between IT professionals and engineering professionals?
How do you decide which software will be implemented at your company?
How much do you rely on out of the box software vs. software you have customized in-house?
Many small firms don't have the advantage of an in-house IT department. At what point in an engineering firm's growth do you think an IT department is needed and what are some of the pitfalls if they don't have one?
How do you think the future of artificial intelligence will influence IT jobs and the engineering world?
Here are some key points discussed in this episode about IT Professionals:
[Read more…] about TCEP 108: The Value IT Professionals Bring to the Engineering World