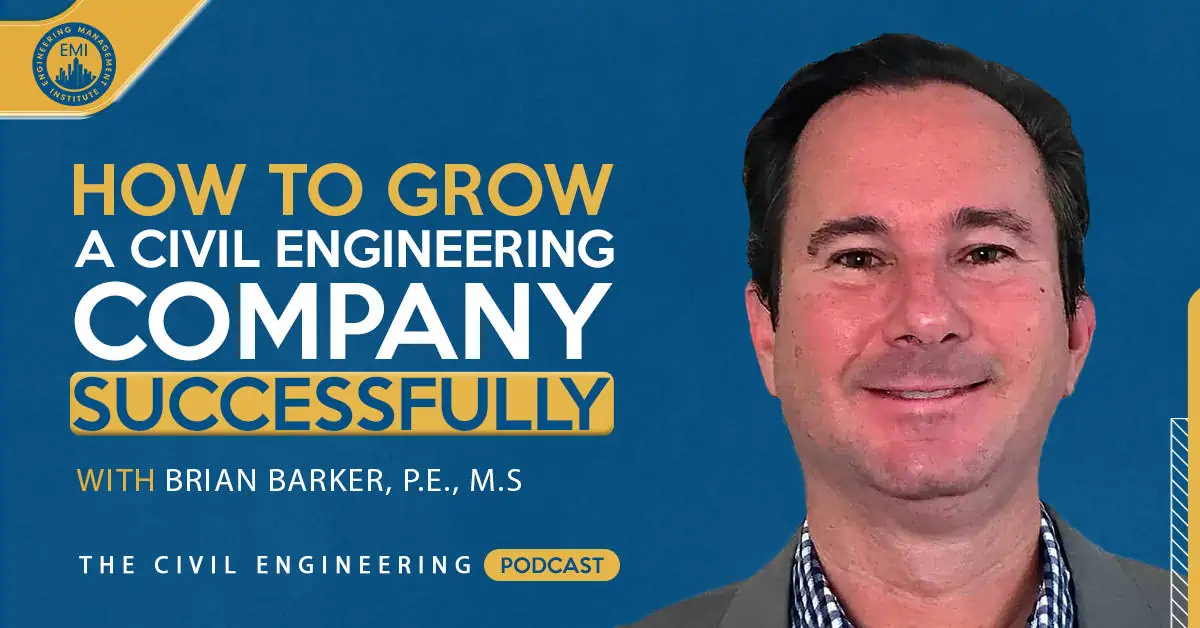 In this episode, the ninth episode in our Civil Engineering Entrepreneurs Series, I talk to Brian Barker, P.E., M.S., Principal at Deuel & Associates about how to start and grow a civil engineering company successfully, specifically some of the challenge you will face when you start, and how to overcome them.  Brian also talks about how you can reduce your company's risk through client diversification.
Engineering Quotes:
Here Are Some of the Questions I Ask Brian:
How do you find, develop, and retain the right people in your firm?
What markets can a civil engineer think of getting into to grow their company?
Are there benefits to having an in-house surveying component in a civil engineering company?
What needs to be focused on daily to continue the growth of your company?
What advice do you have for civil engineers getting into the leadership part of a civil engineering company?
Here Are Some Key Points Discussed in This Episode About How to Grow a Civil Engineering Company:
[Read more…] about TCEP 185: How to Grow a Civil Engineering Company Successfully