Podcast: Play in new window | Download | Embed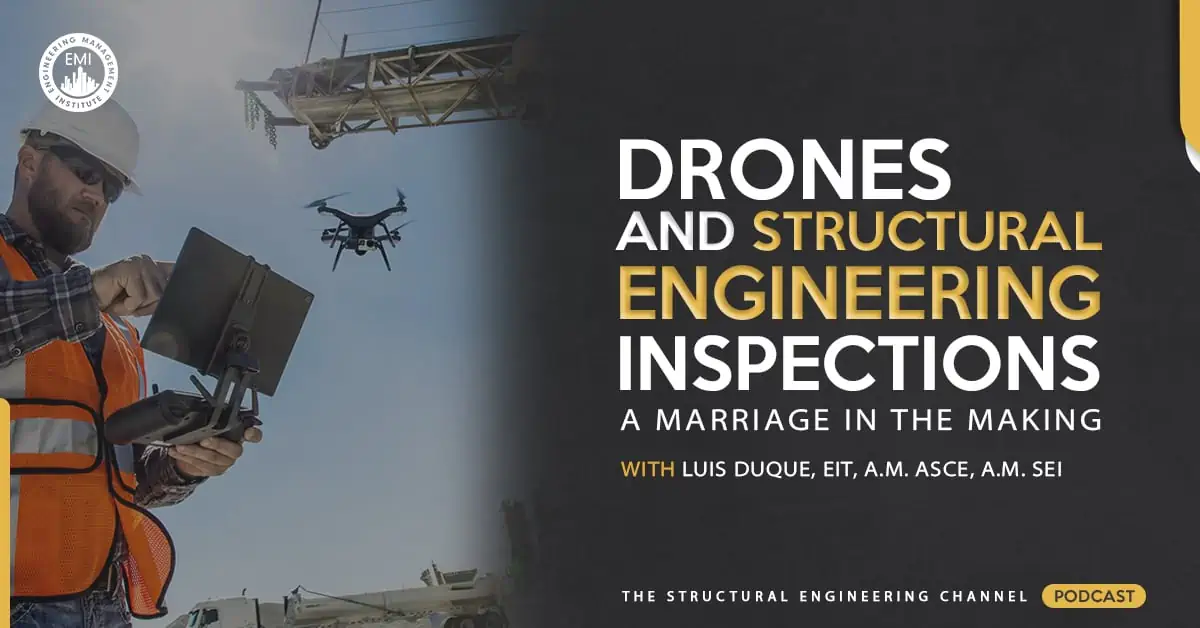 In episode 07 of The Structural Engineering Channel podcast, we talk to Luis Duque, EIT, A.M. ASCE, A.M. SEI who is a structural engineer at DLK Engineering. We talk about the use of drones in structural engineering inspections and more specifically about how drones will impact bridge inspections. This is some really interesting stuff!
Engineering Quotes:


Here Are Some of the Questions We Ask Luis in This Episode:
What made you interested in bridge inspections?
What are the benefits of using UAVs (unmanned aerial vehicles)?
Is it safer to use UAVs for inspection than doing it in traditional ways?
How do you see UAVs and similar technologies related to bridge inspection in the future?
Here Are Some of the Key Points Discussed About the Drones and Structural Engineering Inspections:
[Read more…] about TSEC 07: Drones and Structural Engineering Inspections – A Marriage in the Making