Podcast: Play in new window | Download | Embed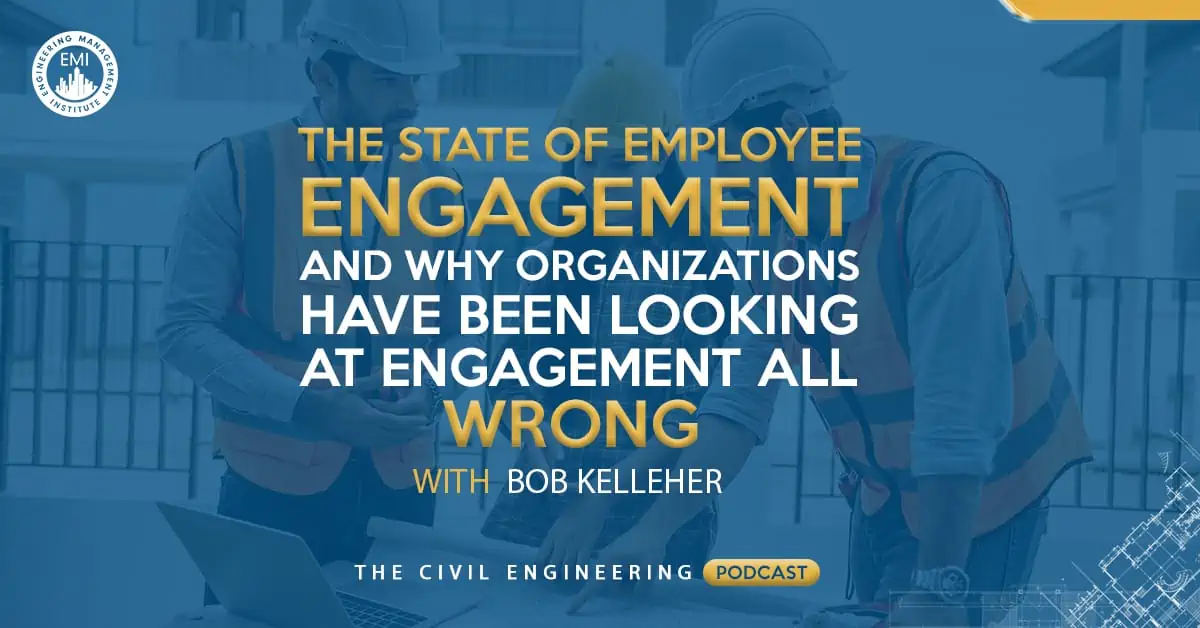 In episode 106 of The Civil Engineering Podcast, I talk with Bob Kelleher who is a best-selling author, keynote speaker, and consultant. We talk about the importance of employee engagement and Bob also provides some great tips on having empathy in the workplace, and how by doing so, you can help with the overall success of your engineering organization.
Engineering Quotes:


Here are some of the questions I ask Bob:
What is your definition of engagement?
Why do you need to engage the WHOLE person?
How do you utilize empathy?
Talk about this idea of selecting and developing the first line leader?
Tell us about the challenge of engagement and the different generations?
Here are some key points discussed in this episode about employee engagement:
[Read more…] about TCEP 106: The State of Employee Engagement and Why Organizations Have Been Looking at Engagement All Wrong