The Civil Engineering Podcast visits Arizona for the SAME JETC conference…..
Podcast: Play in new window | Download | Embed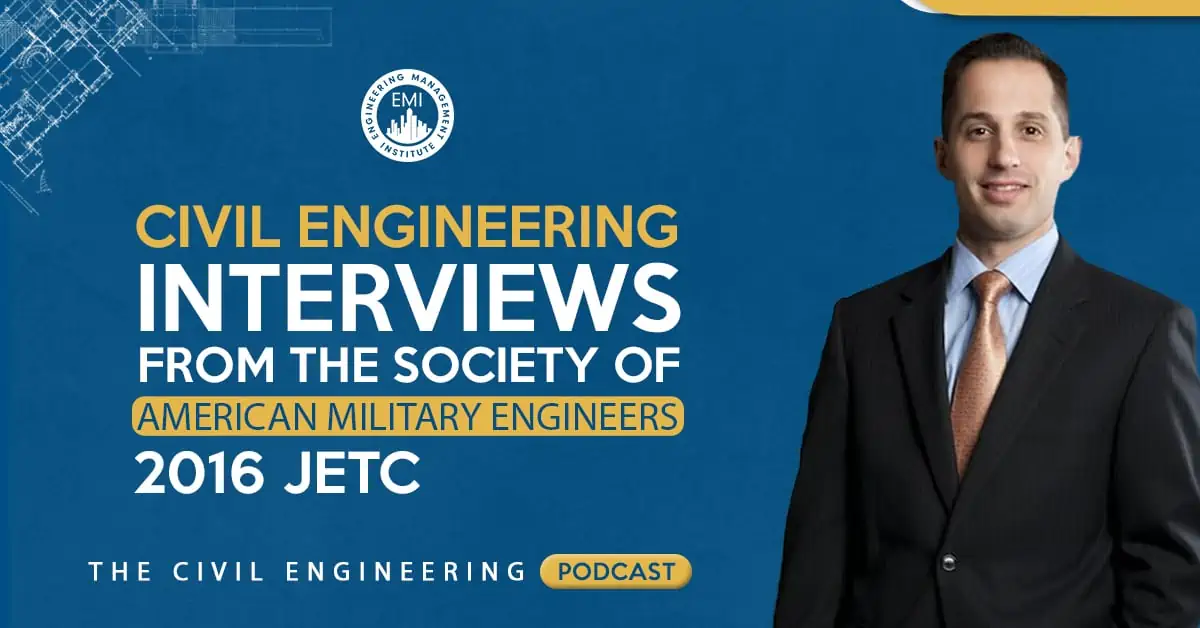 Episode 33 of The Civil Engineering Podcast was recorded in Phoenix, Arizona, where I interviewed successful individuals at the Society of American Military Engineers (aka SAME) Joint Engineer Training Conference & Expo (JETC).
Here are some of the key points I discussed with ask Adam Hughes during JETC:
Adam is a Civil Engineer in the United States Public Health Service that focuses on ensuring that Indian reservations/communities have clean water. He has been practicing in this industry for 12 years now.
His team consist out of 14 engineers, drafters, construction inspectors and civil engineering technicians. At the moment they are working with two tribes in southern Arizona.
For someone that is interested in management, he recommends to first develop your technical capability and to then develop your verbal and written communication skills. It is also important to find your own management style and gain awareness of your own limitations and preconceptions.
We don't all see a problem the same way and it is not that one way is right and the other way wrong, it is more of trying to understand each other so that we can effectively communicate and work with people.
It's not just about being able to crunch the numbers, you've got the take the next step if you want to make change as a civil engineer.

Here are some of the key points I discussed with Kris Prasad at JETC:
[Read more…] about TCEP 033: Civil Engineering Interviews from the Society of American Military Engineers 2016 JETC