Podcast: Play in new window | Download | Embed
The Power of Passion for your Profession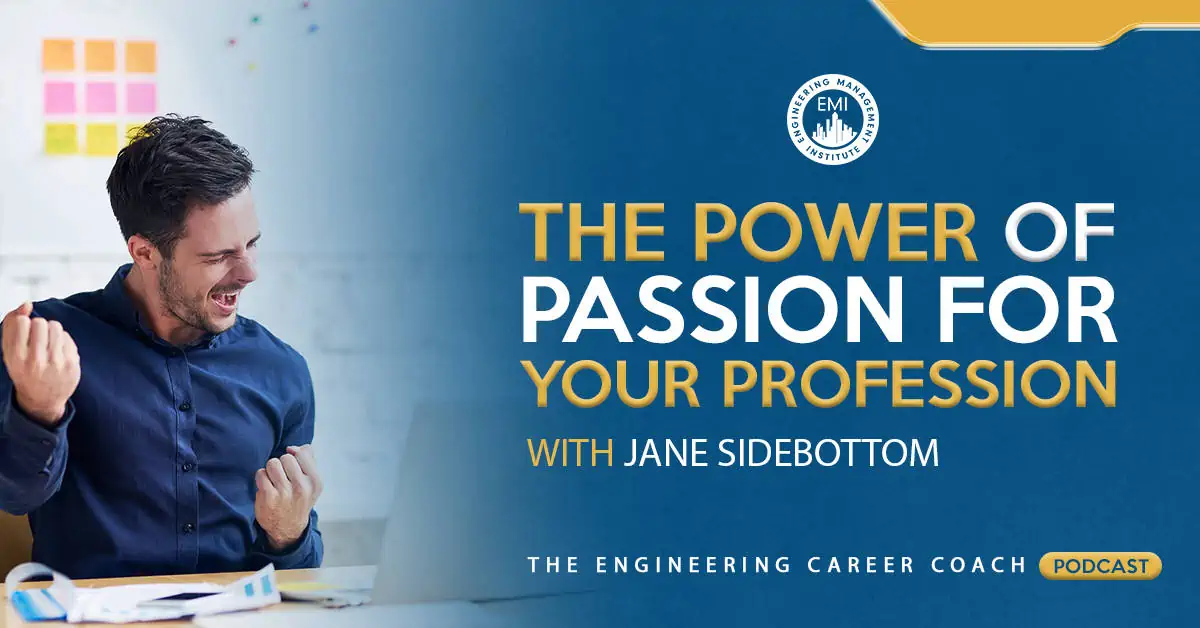 In this episode, I talk with Jane Sidebottom who is the President/Owner of Applied Marketing Knowledge about the power of passion for your profession. We discuss a framework focused on 7 questions to help you find the work you are passionate about.  The questions we discuss are from an article by Robert S. Kaplan's in the Harvard Business Review: Two Ways to Clarify Your Professional Passions, March 30, 2015
Engineering Quotes:




Here are the seven questions discussed in this episode:
When was a time when you were at your best?
What were you doing?
What were the key elements of the environment?
What was the nature of the impact you were making?
Did you have a boss or were you self-directed?
What did you love about it?
What were the factors that made it enjoyable and helped you shine?
Here are the key points discussed on the power of passion for your profession:

[Read more…] about TECC 161: The Power of Passion for your Profession