Podcast: Play in new window | Download | Embed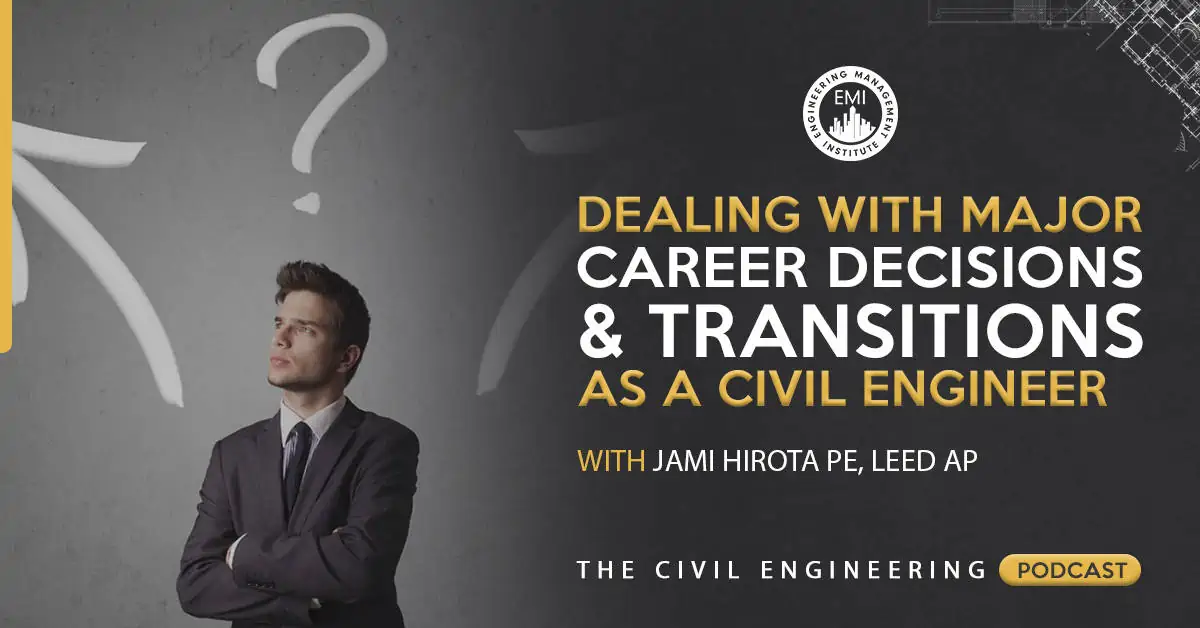 In episode 130 of The Civil Engineering Podcast, our fifth episode in our Women in Civil Engineering series, we're taking you with us  to Hawaii to visit Coffman Engineers. There we talk to Jami Hirota PE, LEED AP, a civil engineer and experienced project manager that manages a quickly growing civil engineering department. Jamie will discuss the impact that major career decisions and transitions as a civil engineer can have on your career and tell us about a very difficult career decision she had to make around leaving the family engineering business and how it has impacted her civil engineering career and her personal life.
Here Are Some of the Questions I Ask Jami:
What are some of the benefits of working for a small civil engineering firm?
How is civil engineering different in Hawaii?
Is there a lot of work for engineers in the public sector in Hawaii?
How has being a female engineer in the industry impacted you in your civil engineering career?
How did you manage transitions as a civil engineer in your career?
What is your philosophy on management?
Engineering Quotes:


Here Are Some Key Points Discussed in This Episode About Career Decisions and Transitions as a Civil Engineer:
[Read more…] about TCEP 130: Dealing with Major Career Decisions and Transitions as a Civil Engineer