Podcast: Play in new window | Download | Embed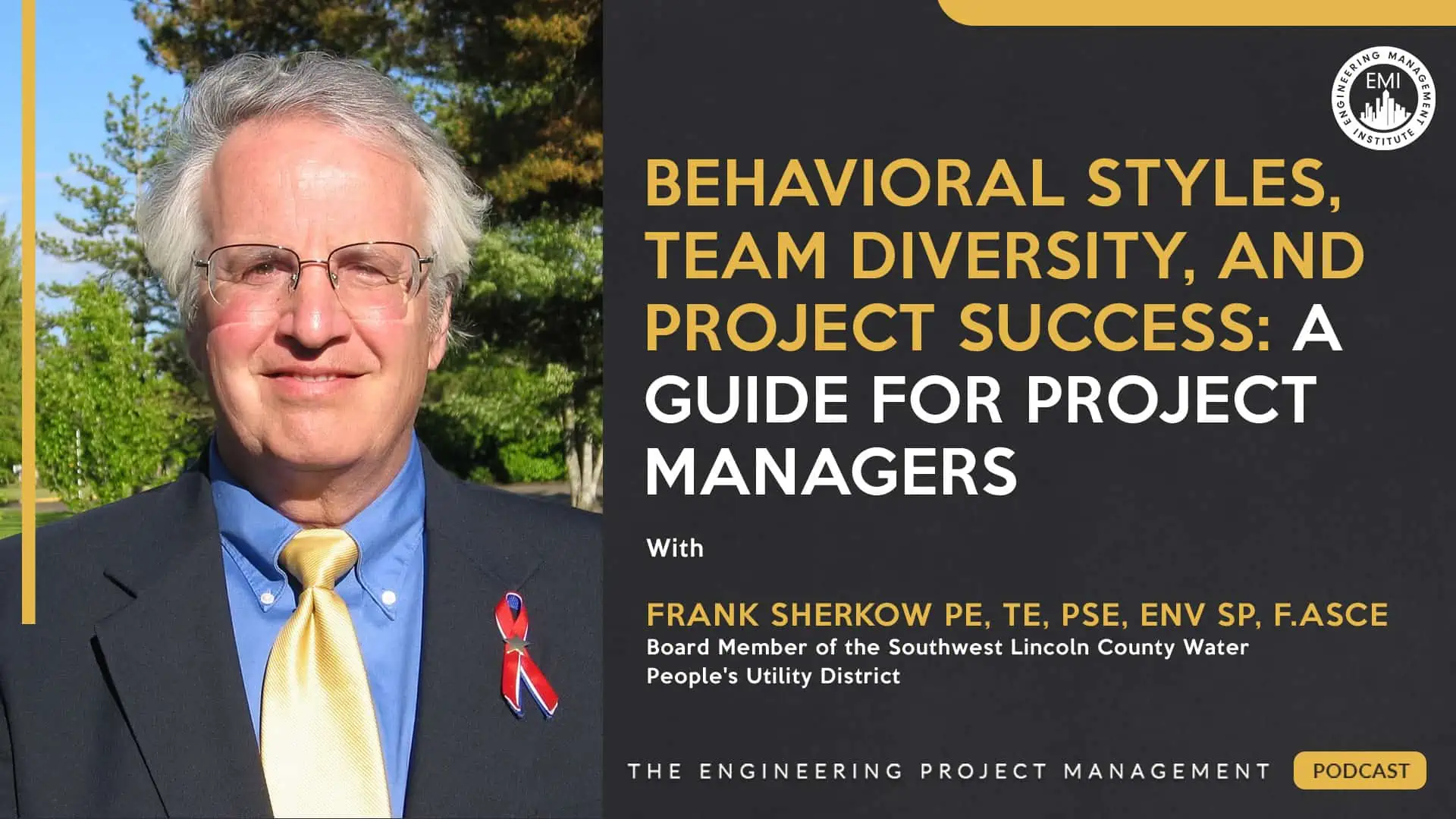 In this episode, I talk to Frank Sherkow, P.E., TE, PSE, ENV SP, F.ASCE, a distinguished member of the board of Directors at the Southwest Lincoln County Water People's Utility District (SWLCWPUD). We delve into the critical topic of diversifying behavior styles within project teams and explore the pivotal role that effective leadership communication plays in the process. Whether you're a seasoned team leader or just starting, this episode promises to offer valuable insights that can enhance your team's performance and productivity.
***You can view the video for this episode here.***
Engineering Quotes:

Here Are Some of the Questions I Ask Frank:
Could you provide an overview of the four different behavior styles and explain why teams must have a mix of these styles rather than all team members sharing the same style?
In what ways can understanding the natural behavior strengths and weaknesses of team members lead to better project outcomes?
What tools do companies typically use to measure the behavior styles of their teams?
How can teams be constructed to include a more diverse range of styles, thereby increasing their chances of success?
In what ways can understanding how team members define leadership and what they want from their leaders improve overall leadership efforts within an organization?
Which areas related to civil engineering should university and workplace training programs focus on for further learning?
Can you share some communication tips in project management that can ensure project success?
Why is effective communication essential both within and outside of the team?
As a final piece of advice, what suggestions do you have for project managers looking to improve their team's performance and productivity?
Here Are Some Key Points Discussed in This Episode About Behavioral Styles, Team Diversity, and Project Success: 
[Read more…] about TEPM 013: Behavior Styles, Team Diversity, and Project Success: A Guide for Project Managers