Podcast: Play in new window | Download | Embed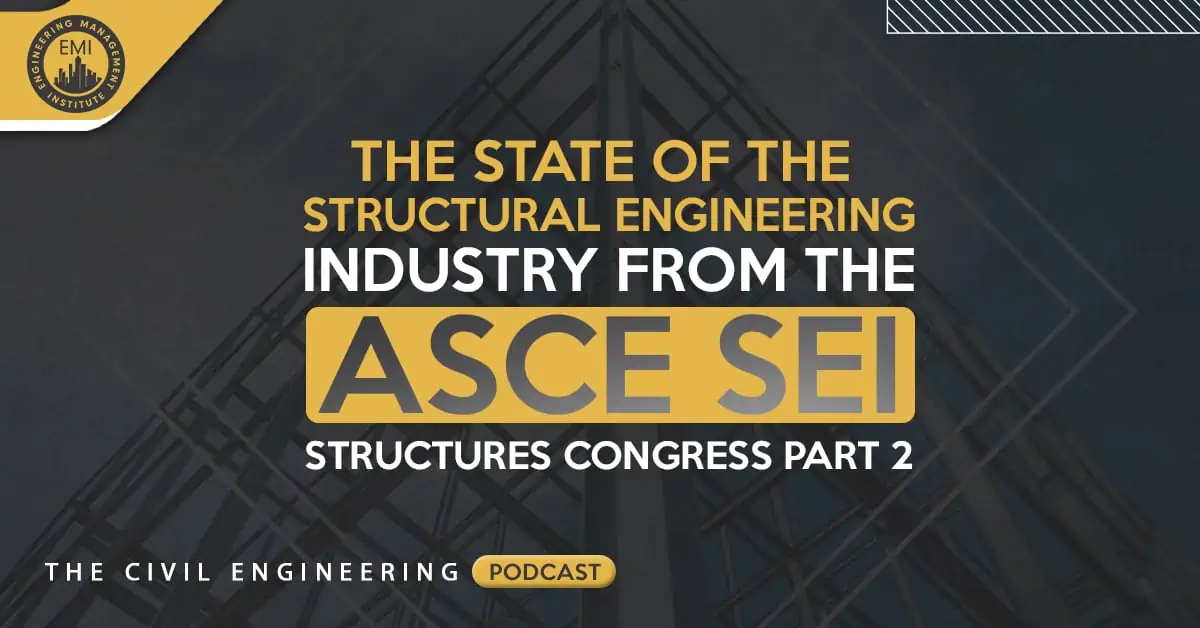 In episode 120 of The Civil Engineering Podcast, you are going to hear interviews from my recent visit to the ASCE Structural Engineering Institute (SEI) Structures Congress. The interviews will cover both technical and professional development topics related to civil and structural engineering as well as personal development including effective communication skills for engineers.
This is the second of a two part series.  The first part can be found here on our new sister podcast The Structural Engineering Channel which you can find in iTunes here.
Engineering Quotes:





Here Are Some of the Questions We Ask Our Guests in This Episode:
[Read more…] about TCEP 120: The State of the Structural Engineering Industry from the ASCE SEI Structures Congress Part 2