Podcast: Play in new window | Download | Embed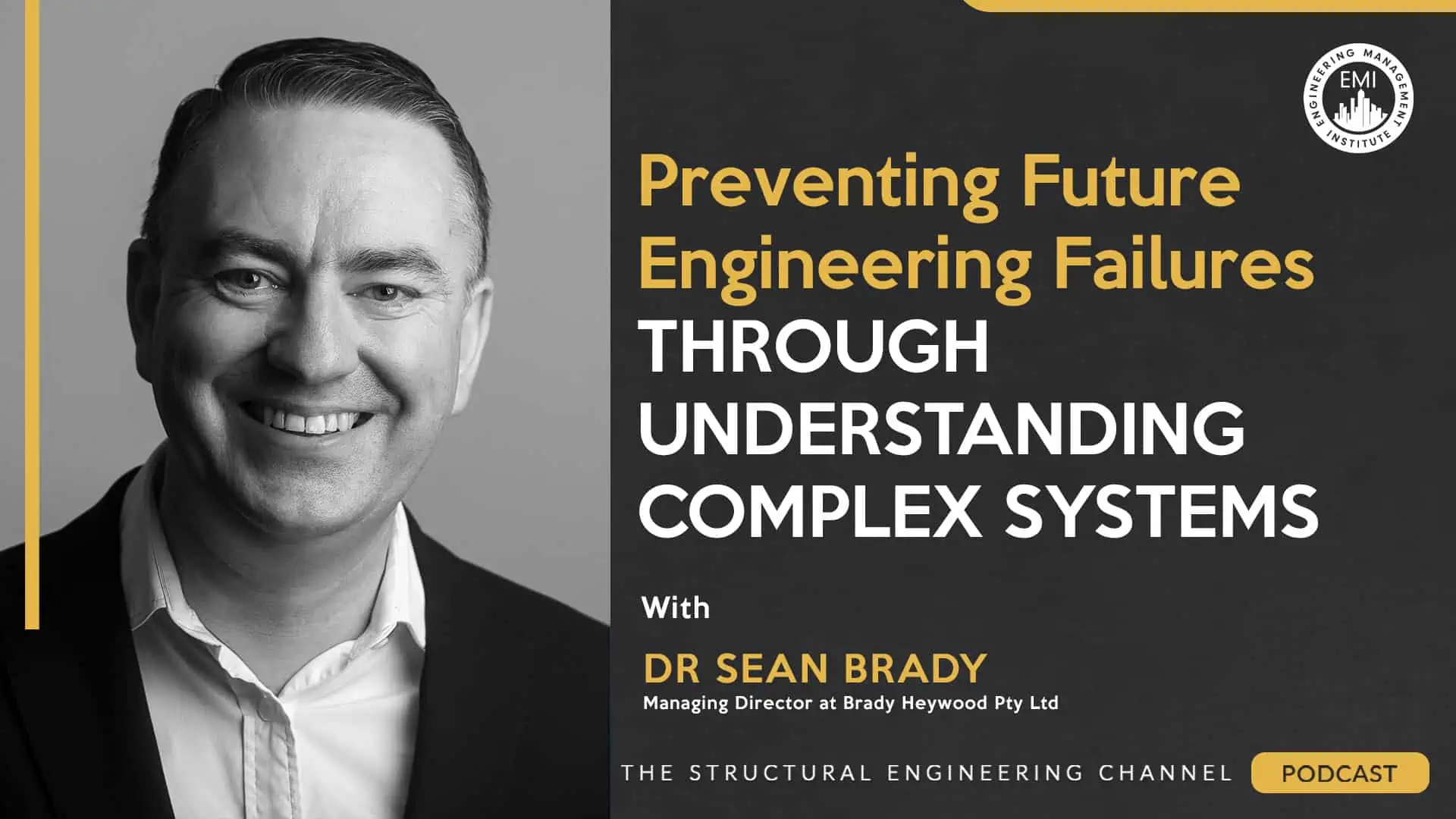 In this episode, we have the privilege of speaking with Dr Sean Brady, a renowned forensic structural engineer who has devoted his professional life to understanding intricate systems. Sean emphasizes the significance of considering the interdependencies in complex systems, and how such insights can aid in averting future mishaps. Additionally, he provides insights into the role of peer review in the 2018 Miami Bridge collapse and sheds light on why humans often struggle to grasp complex systems.
***You can view the video version of this episode here.***
Engineering Quotes:


Here Are Some of the Questions We Ask Dr Sean Brady:
Can you provide some background on your experience as a forensic structural engineer and explain how it has informed your work in complexity science?
Would you like to discuss the Miami Bridge collapse of 2018? Additionally, could you describe the concept of complexity science for those who may not be familiar with it, and explain its relevance in understanding complex systems, such as the Miami Bridge collapse?
What are the reasons for human difficulty in comprehending complex systems?
Could you elaborate on examples of complex systems, such as ant colonies or starling flocks?
Can you discuss the interactions among the parties involved in the Miami Bridge collapse and their potential role in the failure?
What is the significance of effective communication and collaboration among the various stakeholders in engineering projects?
How does external pressure impact the technical proficiency and coordination of engineering teams?
How do your podcasts help engineers in their careers?
What career advice would you give to structural engineers who are interested in forensic science?
Here Are Some of the Key Points Discussed About Preventing Future Engineering Failures Through Understanding Complex Systems:
[Read more…] about TSEC 100: Preventing Future Engineering Failures Through Understanding Complex Systems