Podcast: Play in new window | Download | Embed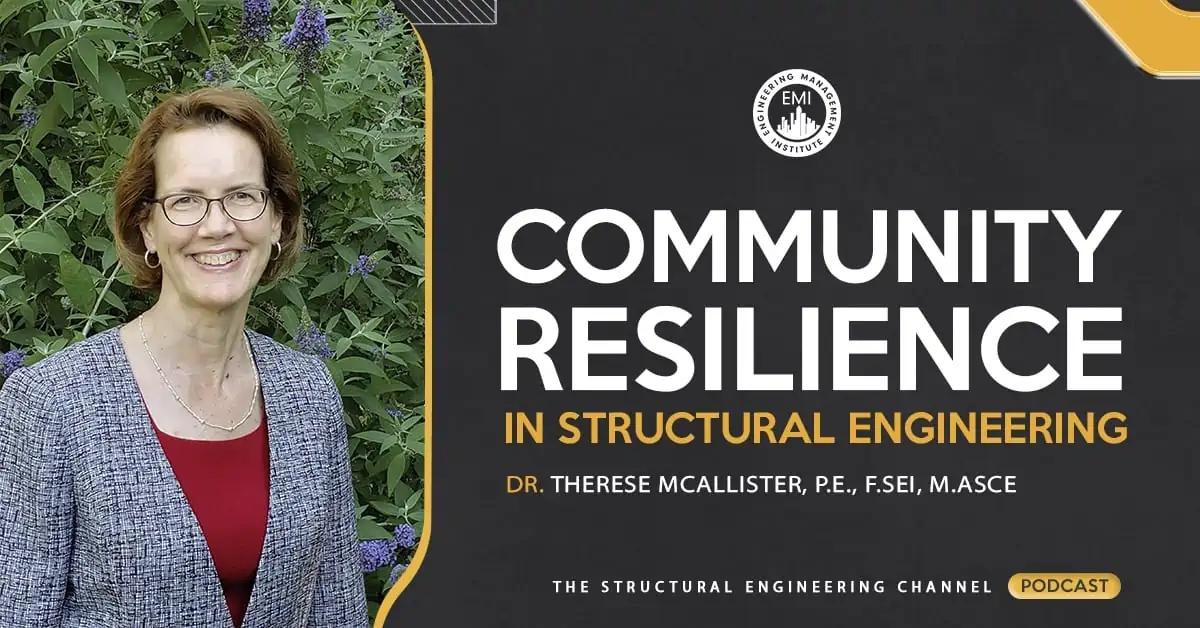 In episode 05 of The Structural Engineering Channel podcast, we talk with Dr. Therese McAllister, P.E., F.SEI, M.ASCE who is the community resilience group leader and program manager in the materials and structural systems research division of the Engineering Laboratory (EL) at the National Institute of Standards and Technology (NIST). We speak with Dr. McAllister about what the NIST Community Resilience Program is and why community resilience is so important in structural engineering and beyond.
Engineering Quotes:



Here Are Some of the Questions We Ask Our Guest in This Episode:
What does NIST do?
How does the community resilience program fit into NIST's mission?
What is community resilience?
Who is addressing resilience in structural design now?
Why is community resilience important to structural engineers?
How does performance-based design intersect with community resilience?
How can community resilience be implemented by structural engineers?
What is the most exciting thing right now in the structural engineering industry to you?
Here Are Some of the Key Points Discussed About Community Resilience in Structural Engineering:
[Read more…] about TSEC 05: Community Resilience in Structural Engineering with Dr. Therese McAllister of NIST