Podcast: Play in new window | Download | Embed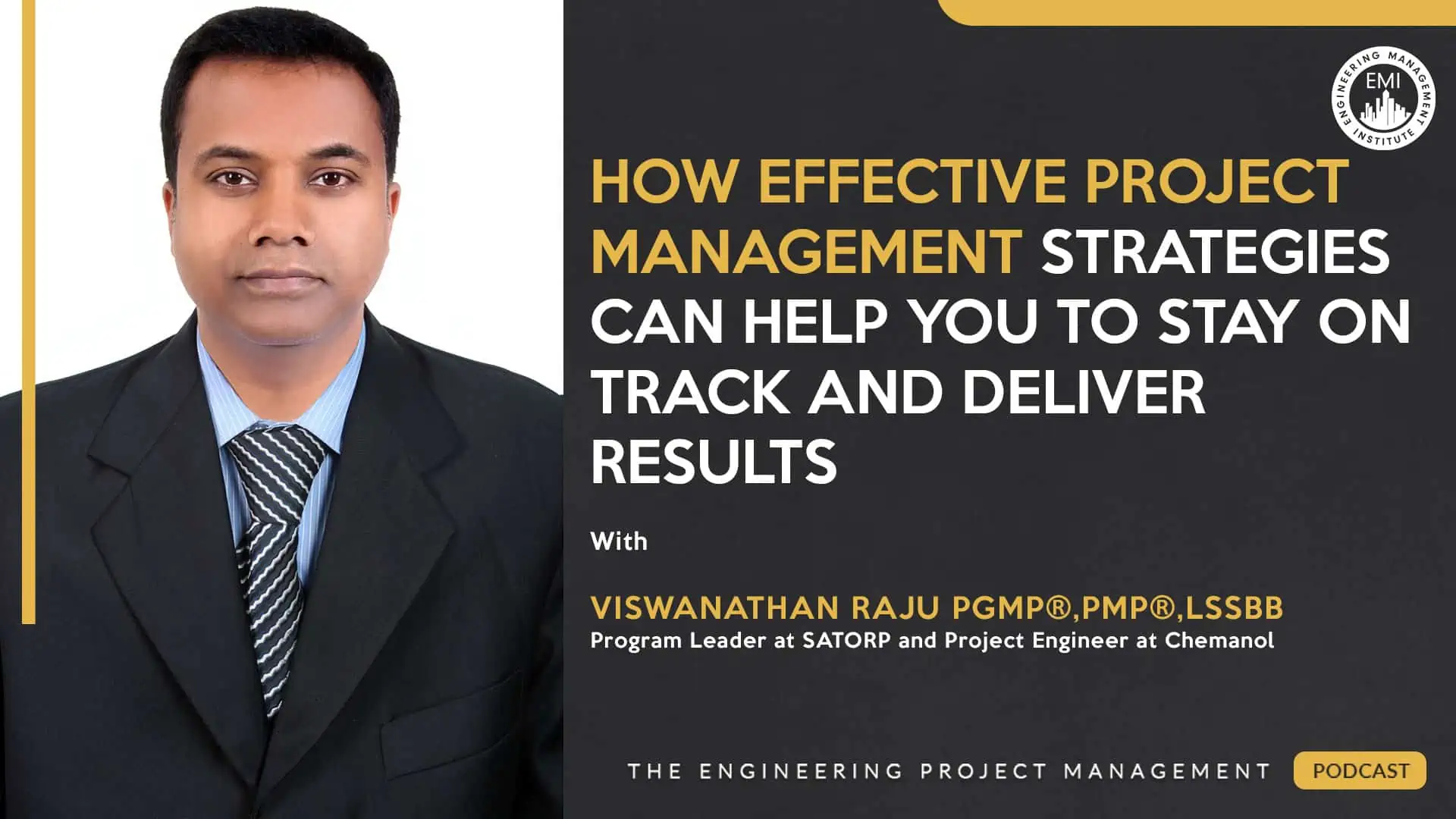 In this episode, I talk with Viswanathan Raju, PgMP, PMP, LSSBB, a seasoned project management professional, who shares some invaluable insights on effective project management. We explore the core components of effective project management strategies, ranging from communication and coordination with stakeholders to managing project constraints and achieving success within budget and timelines.
***The video version of this episode can be viewed here.***
Engineering Quotes:


Here Are Some of the Questions I Ask Viswanathan:
Why is change management important and what challenges does it pose in engineering projects?
Could you provide an example of how you effectively navigated project constraints to achieve successful outcomes?
How do you integrate lessons learned from past projects into your current project management approach?
What are the essential qualities and skills you believe are necessary for effective project leadership?
How do your program management professional and project management professional certifications enhance your ability to effectively manage complex projects and programs?
What advice would you give to aspiring project managers?
Here Are Some Key Points Discussed in This Episode About How Effective Project Management Strategies Can Help You to Stay on Track and Deliver Results:
[Read more…] about TEPM 021: How Effective Project Management Strategies Can Help You to Stay on Track and Deliver Results