Podcast: Play in new window | Download | Embed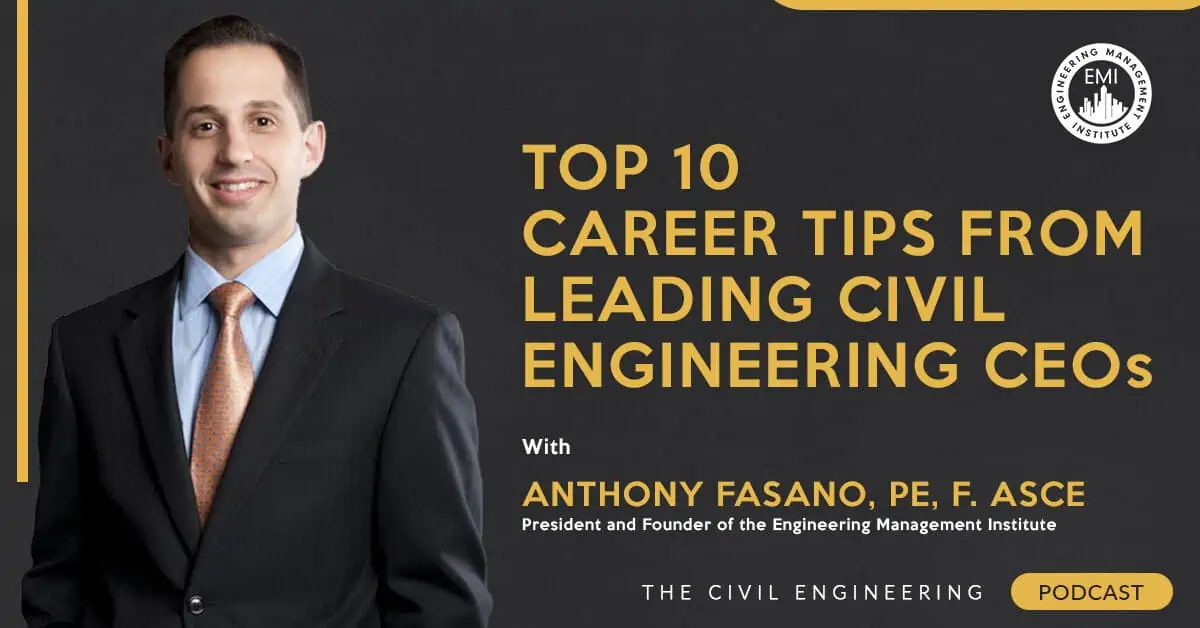 In this episode, I provide you with the top 10 takeaways and career tips from our first 10 episodes on The Civil Engineering CEO show. It is a video show that features CEOs from leading civil engineering firms, and because they shared such insightful information, we thought it would be great to recap some of those key pieces of advice and share them with you here.
Engineering Quotes:

Here Are the Top 10 Career Tips from Leading Civil Engineering CEOs:

1. Always Be Thinking About How You Can Increase Your Value to Your Company
In episode number 1, I talked to Kevin L. Haney, P.E., the President and Chief Executive Officer for Colliers Engineering & Design (formerly Maser Consulting). Kevin recommended that all civil engineers should always be thinking about how they can increase their value to their company — your value is essentially all you have in your career. How valuable are you?
Here is something he said that stood out to me:
[Read more…] about TCEP 218: Top 10 Career Tips from Leading Civil Engineering CEOs