Podcast: Play in new window | Download | Embed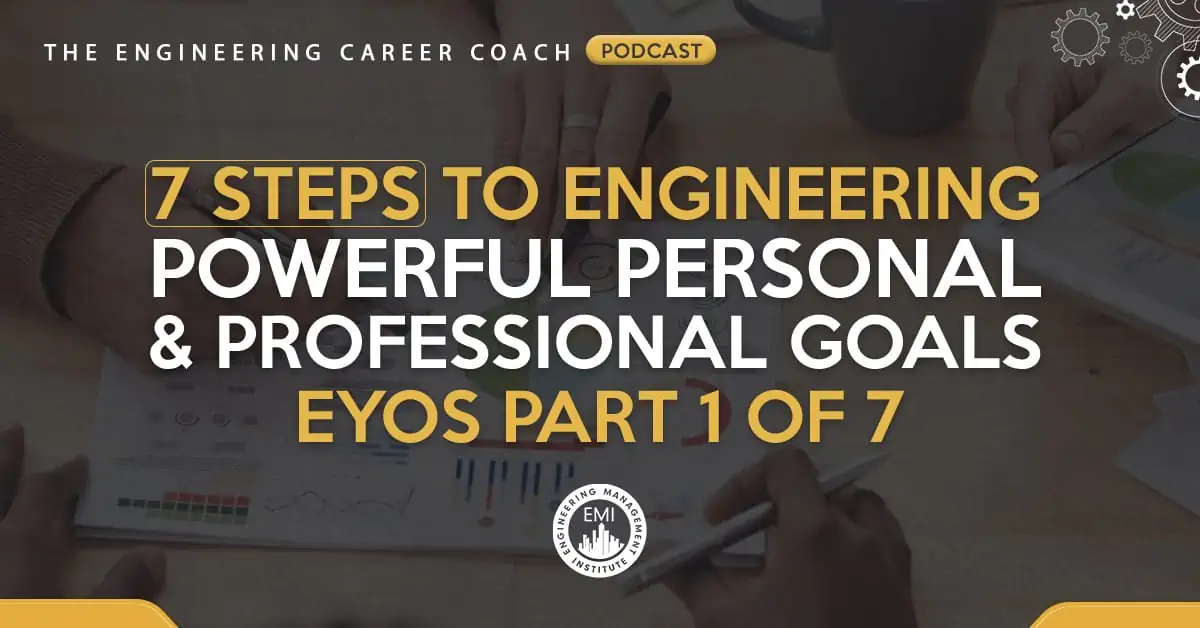 In this session of The Engineering Career Coach Podcast, I provide seven steps that you can use to set powerful personal and professional goals or revisit existing goals for the upcoming year.
This episode is the first in a series of seven where I am going to walk through the seven key elements to creating an extraordinary engineering career based on my newly published book, Engineer Your Own Success – Updated and Expanded Edition. In this episode, we will focus on goal setting, which is such an important component of your career and life.
"The future you see is the future you get." – Robert Allen
[Read more…] about TECC 41: The Engineering Career Coach Podcast – 7 Steps to Engineering Powerful Personal and Professional Goals – EYOS Part 1 of 7