Podcast: Play in new window | Download | Embed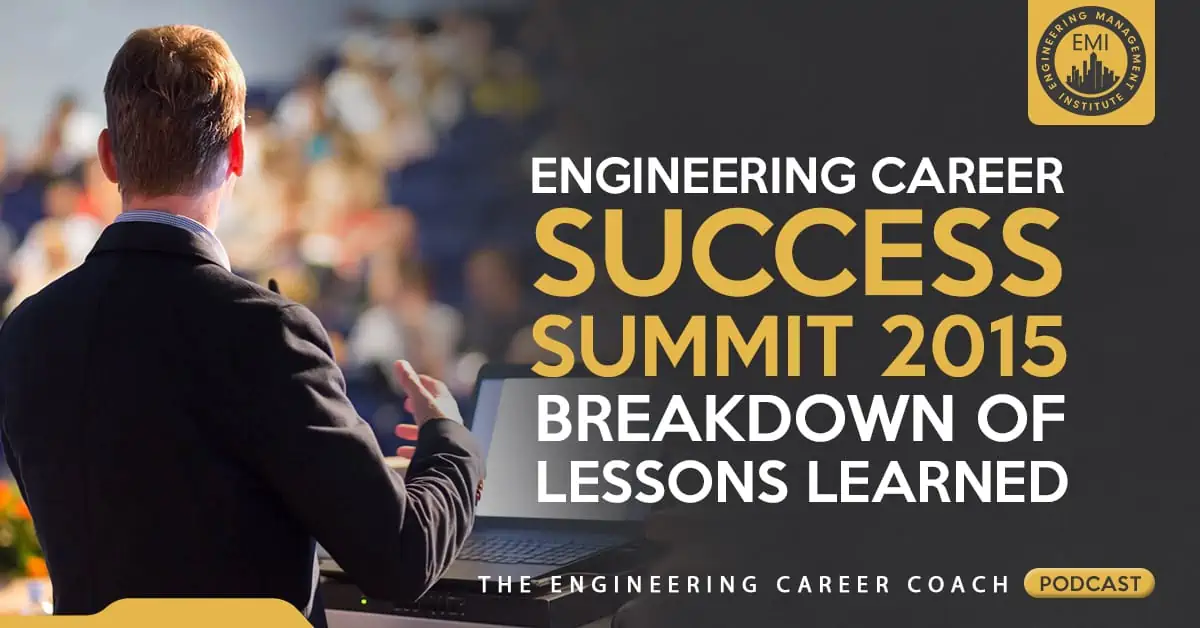 In this session of The Engineering Career Coach Podcast, my co-host Chris Knutson and I are break down the lessons we have learned from our recent event, the Engineering Career Success Summit (ECSS). We also interviewed Skye Coleman to give you an attendee's perspective and his key take-aways from the event.
"All the time and effort put into networking can be all for naught if there is no follow-through. The same goes for sales. And leadership. And … well, everything." ― Beth Ramsay
In the Take Action Today segment of the show, we are going to give you some actionable tips that you can immediately implement based on the lessons we learned at the ECSS.
Listen to this session and learn some of the lessons we learned from our annual Engineering Career Success Summit event including: [Read more…] about TECC 60: The Engineering Career Coach Podcast – Engineering Career Success Summit 2015 Breakdown of Lessons Learned