Podcast: Play in new window | Download | Embed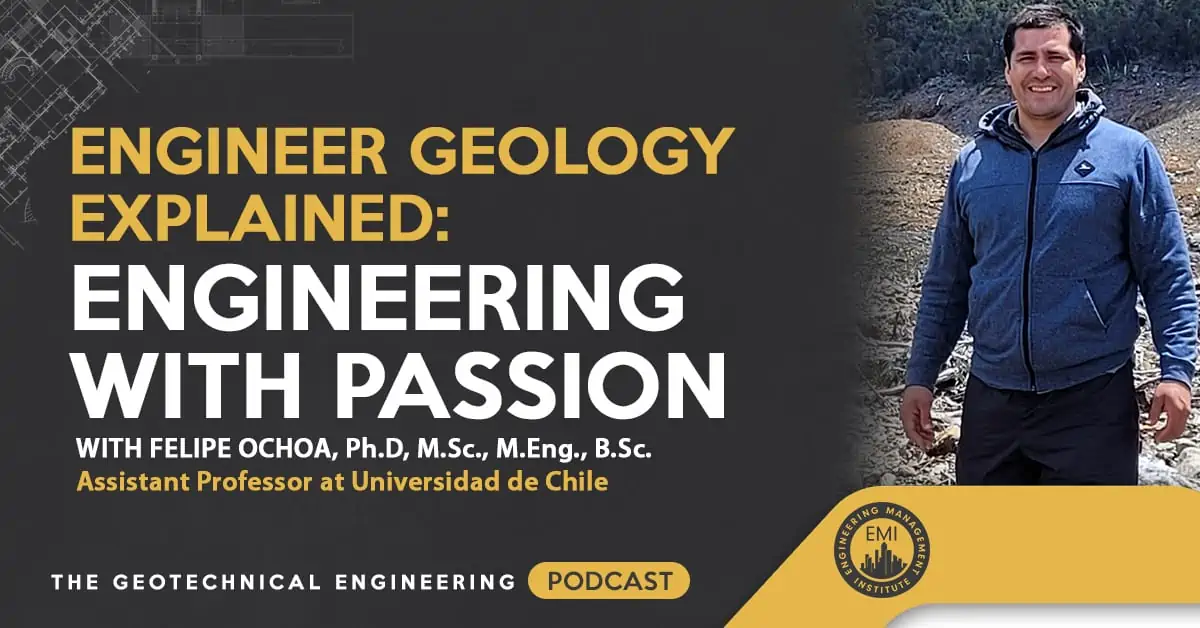 In this episode, we talk to Felipe Ochoa, Ph.D., M.Sc., M.Eng., B.Sc., a geotechnical engineer who is passionate about geology and geosciences and his career as an assistant professor. We discuss his passion for geology and some of the great projects he has been involved in. He also talks about how having — and beating — cancer affected his personal and professional lives, and provides a very interesting perspective on how he views work-life balance.
Engineering Quotes:
Here Are Some of the Questions We Ask Felipe:
How has mentoring young students enriched your career?
How did cancer affect your engineering career, and what have you learned from it?
What does geology entail? Please talk about one or two projects you worked on that stood out to you, and how they benefited your engineering career.
What about the research that you do — what does that entail?
How do you manage work-life balance, and how important is it for engineers to maintain a healthy work-life balance?
Here Are Some of the Key Points Discussed In This Episode:
[Read more…] about TGEP 43: Engineering Geology Explained: Engineering with Passion