Podcast: Play in new window | Download | Embed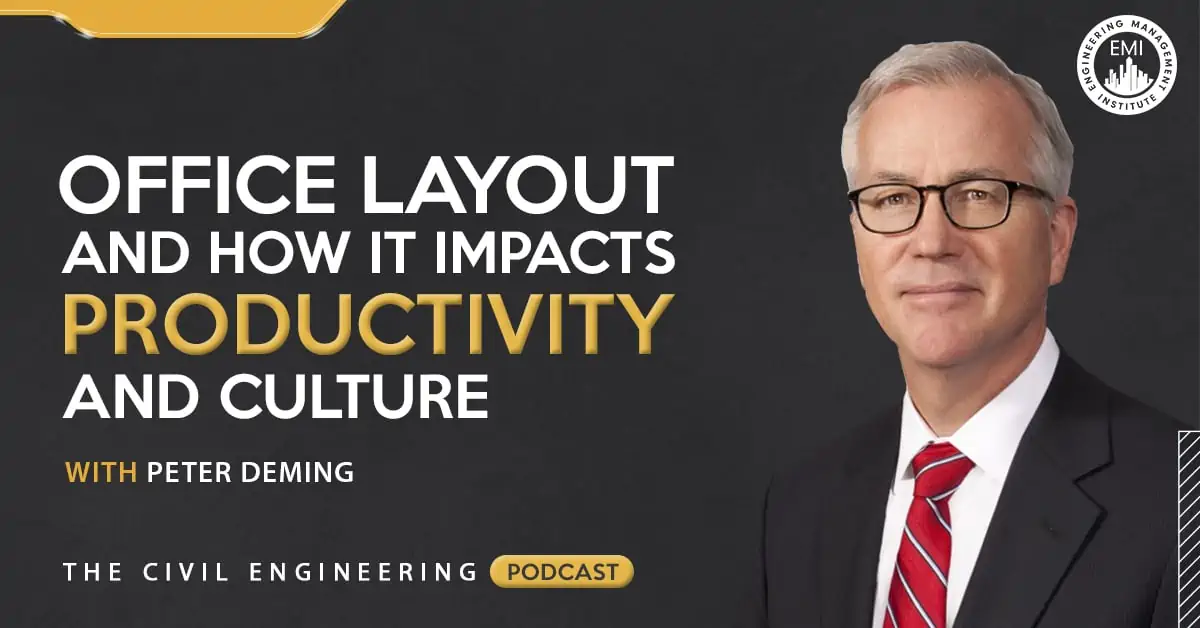 In episode 095 of The Civil Engineering Podcast, I am bringing you with me to the offices of Mueser Rutledge Consulting Engineers (MRCE) to sit down with Senior Partner Peter Deming and myself. We will be talking about the importance of your physical office layout and how it impacts productivity and culture.  This is a topic you might not consider as important until you hear Peter discuss it.
Here are some of the questions I ask Peter Deming:
How did you decide how to setup the people throughout your office?
Can you talk about the importance of the library and the locker room that you have at your offices?
What comes to mind when I say the word "culture"?
How did you get to the point where you wanted to drive change in your career?
Engineering Quotes:


Here are some key points discussed in this episode on the impact of office layout and culture:
[Read more…] about TCEP 095: Office Layout and How It Impacts Productivity and Culture