Podcast: Play in new window | Download | Embed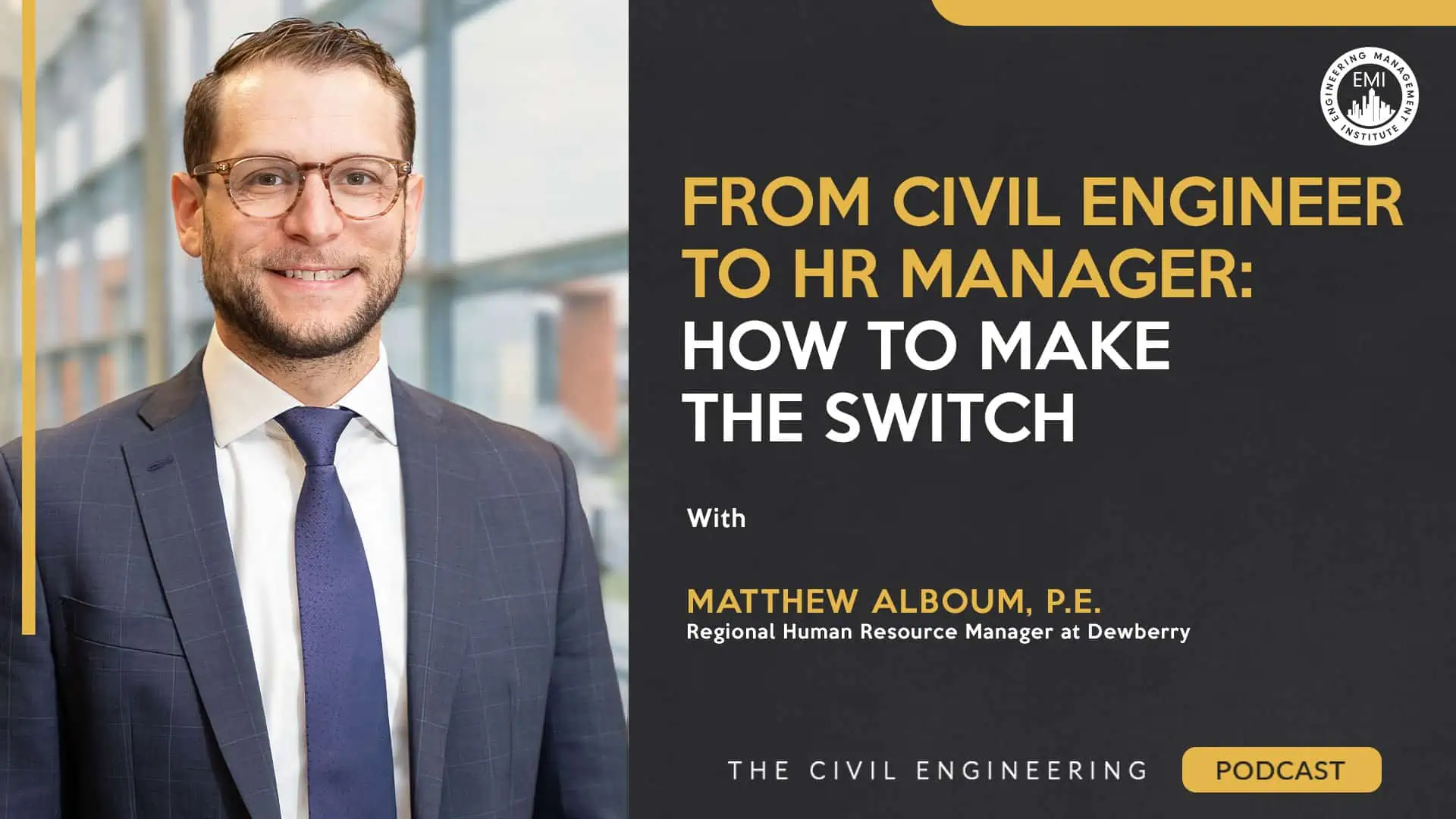 In this episode, I talk with Matthew Alboum, P.E., a regional human resource manager at Dewberry, who made a successful career transition from civil engineer to HR manager, about how he leveraged his engineering background to excel in HR. He also discuss the importance of acknowledging individuality and leveraging strengths for a fulfilling career, and he provides some great advice for engineers considering a career transition to HR.
***The video version of this episode can be viewed here.***
Engineering Quotes:


Here Are Some of the Questions I Ask Matthew:
Did you pursue the management degree to enter a management role, but were uncertain at that time if it would ultimately lead you to a career in HR?
How have you found the skills and experience gained from your engineering background to be useful in your HR work?
Could you discuss the challenges you encountered during this transition and how you managed to overcome them?
Based on your experience transitioning from a technical field to HR, what advice would you offer to individuals who are considering a similar career change?
How have professional societies impacted your career, particularly during your transition into HR, and have you made any changes in the societies you're involved with as a result?
Do you ever miss the engineering or technical field, and in what ways do you still engage with it?
What final advice can you offer regarding the transition from being a civil engineer to an HR manager?
Here Are Some Key Points Discussed in This Episode About Going from Civil Engineer to HR Manager: 
[Read more…] about TCEP 241: From Civil Engineer to HR Manager: How to Make the Switch