Podcast: Play in new window | Download | Embed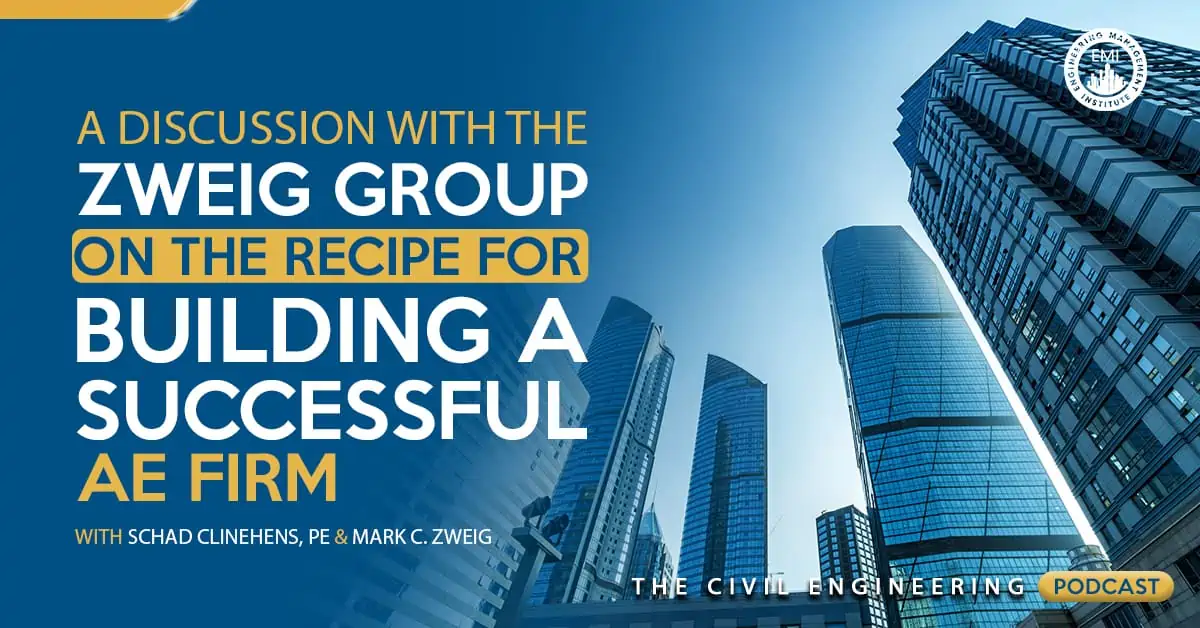 In episode 057 of The Civil Engineering Podcast, I talk with Mark Zweig, Founder, and Chairman of the Zweig Group and Chad Clinehens, PE, President and Chief Executive Officer of the Zweig Group about what it takes for building a successful AE Firm. If you want to grow as a Civil Engineer, or you want your company to grow, this episode will help you tremendously in achieving that goal.
Here are some of the questions I ask the Zweig Group leaders in regards to building a successful AE Firm.
What are the characteristics of fast growing, successful AE firms?
What made you decide to run a conference to recognize these firms?
How should an AE firm approach branding?
AE Growth Quotes





Here are some key points discussed in this episode: