Podcast: Play in new window | Download | Embed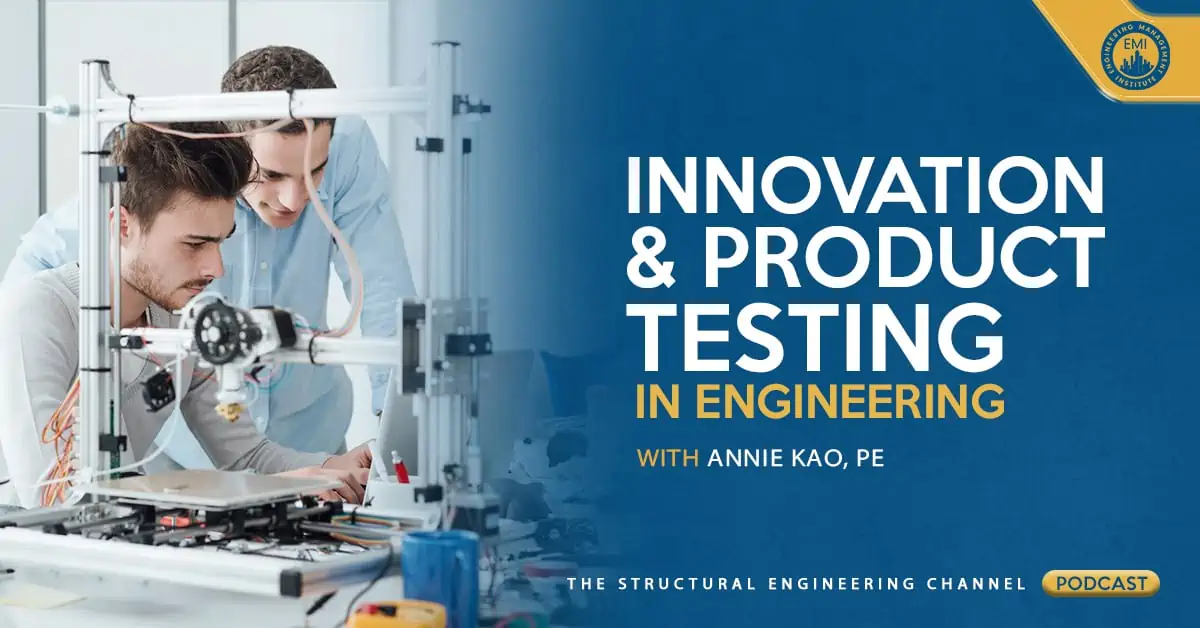 In this episode of The Structural Engineering Podcast, we talk to Annie Kao, PE, Vice President of Engineering at Simpson Strong-Tie about innovation and product testing in engineering and why seismic retrofitting is so important in structural engineering.
Engineering Quotes:
Here Are Some of the Questions We Ask Annie in This Episode:
What would you say makes a good engineering leader?
What is your involvement in the research and development sector of Simpson Strong-Tie?
You are also responsible for innovation across all product lines at Simpson Strong-Tie. What does that entail?
Can you tell us more about the product testing and training that is done at Simpson?
What are some of the latest advancements in construction technology that have a direct impact on the structural engineering industry?
Why is seismic retrofitting important in structural engineering?
What advice can you give young students out there that might consider pursuing a career in the engineering industry?
Here Are Some of the Key Points Discussed About Innovation and Product Testing in Engineering:
[Read more…] about TSEC 58: Innovation and Product Testing in Engineering