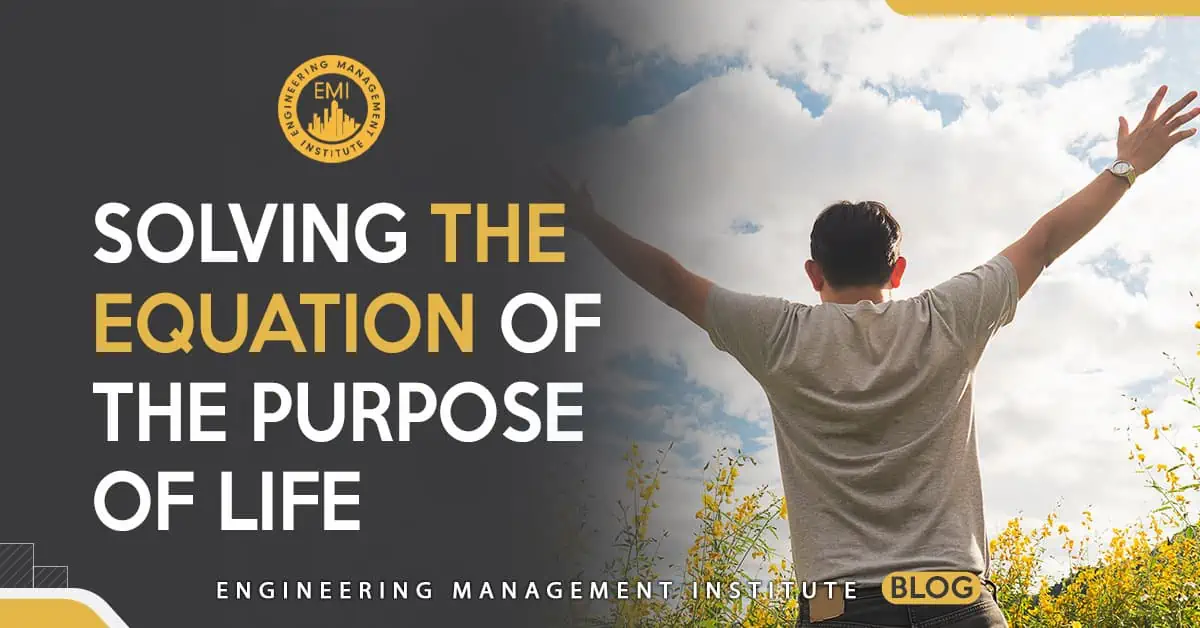 I know what you're thinking. The title of this article is one of those "click-bait" titles, intended to get potential readers to click on the article, which never actually delivers on the teaser title. Well, I promise you that isn't the case. What I'm going to describe to you in this post is what I have found to be the equation for living a fulfilling and happy life — and one of purpose.
If you're wondering how a 42-year-old engineer turned executive coach could all of a sudden solve the equation that many people spend a lifetime trying to figure out, I will explain that too. Honestly, I really figured it out through reading many books and observing many happy people — not necessarily successful (depending on one's definition of success), but happy people.
Some of the many books I have read that have helped me to discover the purpose of life include: "The Monk Who Sold His Ferrari" by Robin Sharma, "Thrive: Finding Happiness the Blue Zones Way" by Dan Buettner, "The Alchemist" AND "Manuscript Found in Accra" by Paulo Coehlo, "The Art of Happiness: A Handbook for Living" by Dr. Howard Cutler along with the Dali Lama, "The Miracle Morning" by Hal Elrod, and "Doing Good Better" by William MacAskill. I've also been influenced by Sam Harris, creator of the Waking Up App, which has helped me to develop a meditation habit and has turned me on to many other influential people.
The Purpose of Life
The question of the purpose of life has been pondered forever, and if you Google the question, you'll find many different answers, but I'd like to offer you my belief on it. I truly believe that the purpose of life is to be happy or cultivate happiness in oneself and maintain it. This does not mean you can't be sad from time to time or express other emotions, but the idea is that you want to be a happy person, most of the time.

Now, I do realize that this answer may bring up thoughts or other questions, most notably:
What does happiness mean?
How does one achieve happiness?
How does one maintain happiness?
So, let's tackle these questions, and the answers will lead us to the equation that I promised you.
What Does Happiness Mean?
[Read more…] about Solving the Equation of the Purpose of Life