Podcast: Play in new window | Download | Embed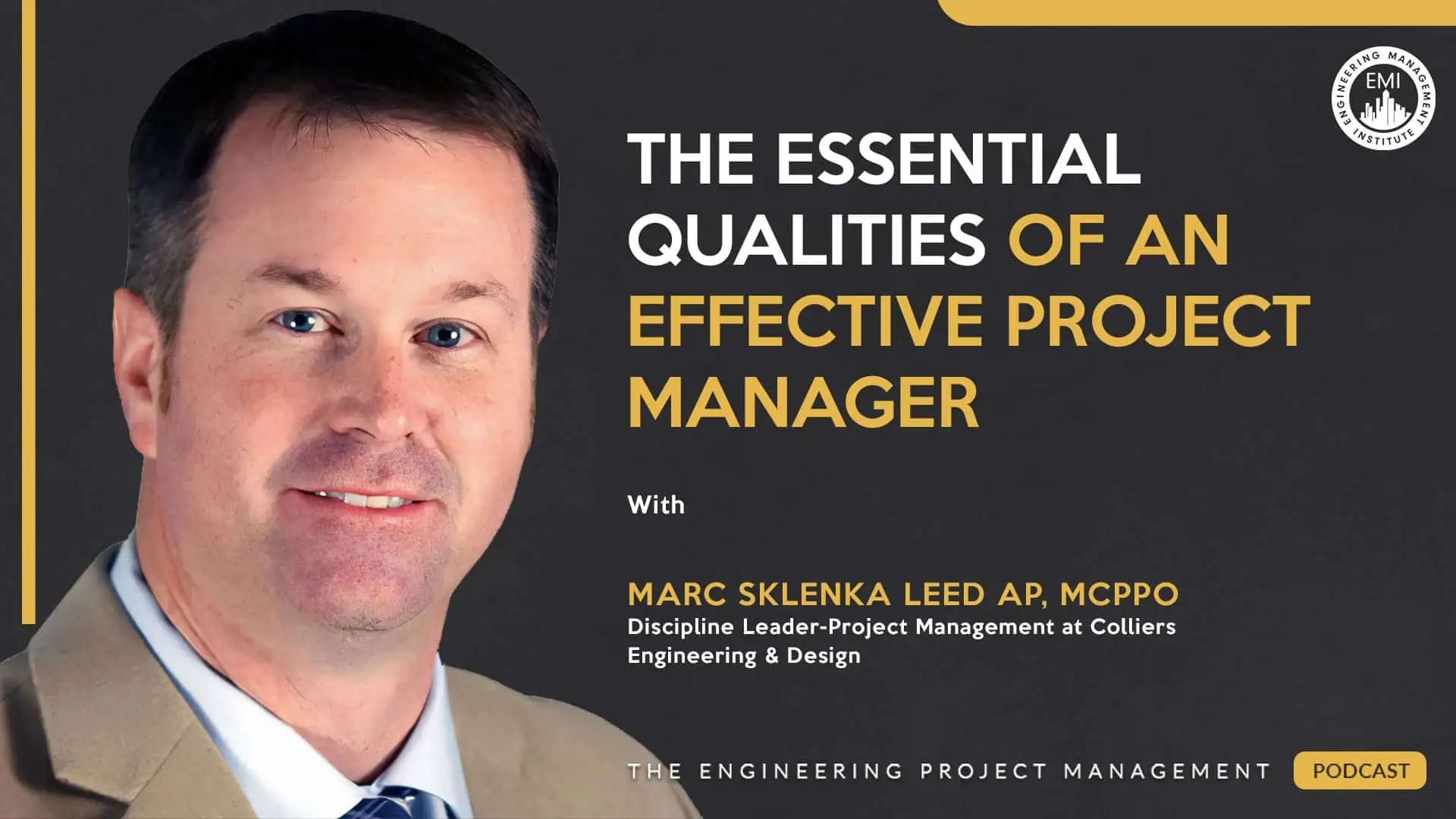 In this episode, I talk with Marc Sklenka, LEED AP, MCPPO, from Colliers Engineering & Design, about several key topics related to project management, including the qualities of an effective project manager, the role of project management in the AEC industry, essential skills for success, and much more.
***The video version of this episode can be viewed here.***
Engineering Quotes:


Here Are Some of the Questions I Ask Marc:
What are the key qualities or characteristics that you consider essential for an effective project manager?
How can a project manager enhance their communication skills to become more proficient in project management?
How can project managers improve their communication skills by seeking and using daily opportunities to communicate with everyone on the job?
What are the primary responsibilities of a project manager in the architecture, engineering, and construction industry, and how does this role differ from project management in other industries?
What project characteristics or complexities might indicate the need for a project manager early on, and when is the best time to introduce them in the process?
Does having an owner's representative on a project to communicate with on behalf of the owner, rather than solely dealing with the owner, generally make the design engineers or the project manager's life a bit easier?
How do you effectively adapt and navigate through unexpected challenges or changes during the project life cycle?
What resources or strategies do you use to stay updated with industry trends, best practices, and emerging project management methodologies?
Here Are Some Key Points Discussed in This Episode About the Essential Qualities of an Effective Project Manager:
[Read more…] about TEPM 023: The Essential Qualities of an Effective Project Manager