Podcast: Play in new window | Download | Embed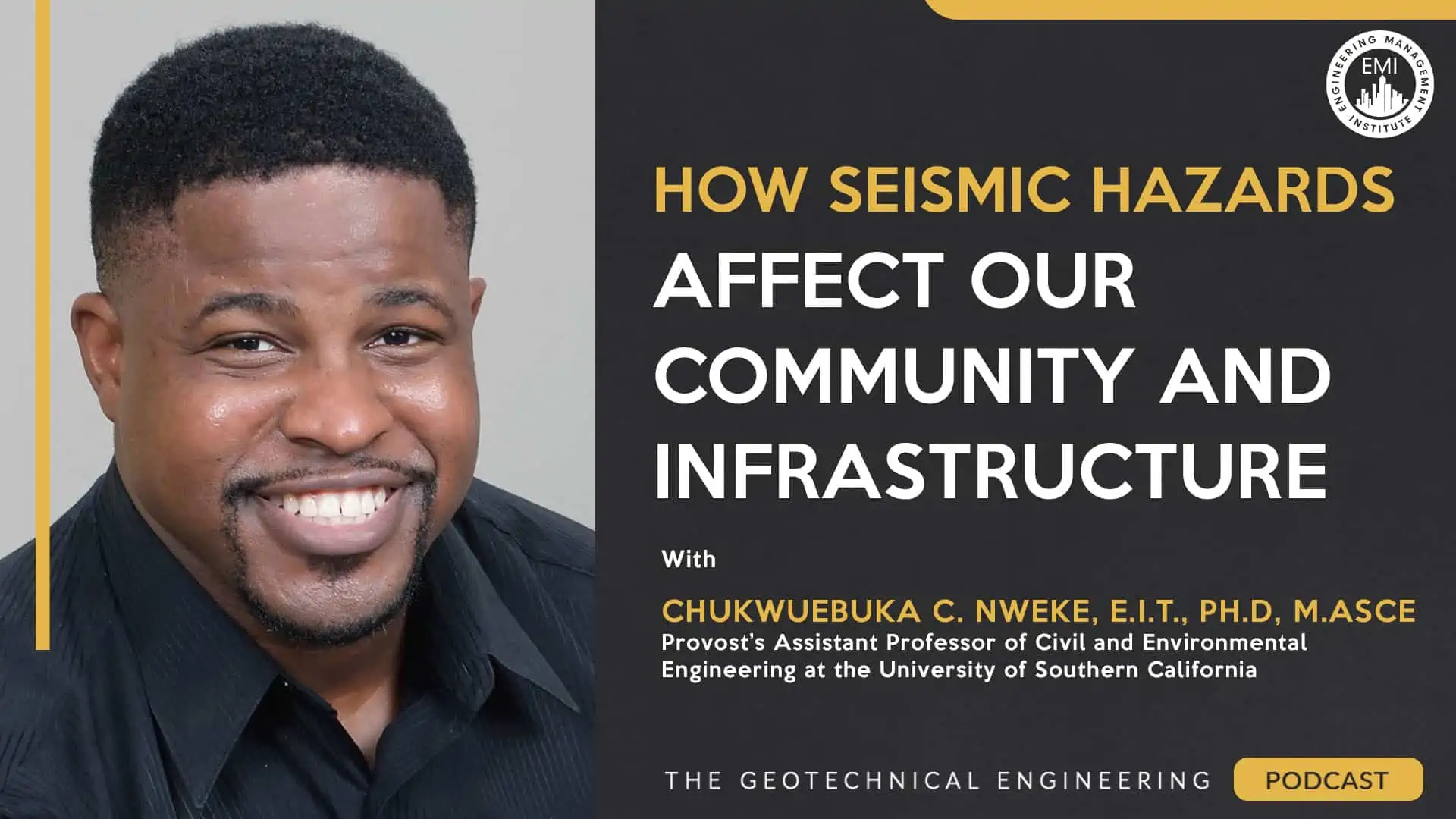 In this episode, we talk to Chukwuebuka Nweke, Ph.D, an assistant professor of civil and environmental engineering at the University of Southern California, about seismic hazards and the impact of earthquakes on our infrastructure.
Engineering Quotes:


Here Are Some of the Questions We Ask Chukwuebuka:
What made you make the transition from consultant to professor in your engineering career?
What types of seismic hazards have you investigated and how do you measure seismic risk?
What is a seismic site response?
What is the impact of earthquakes on infrastructure?
Why is evaluating the seismic hazards damage of urban road infrastructure systems important?
How has your involvement in various associations and committees helped grow your engineering career?
What advice would you like to give to geotechnical engineers out there?
Here Are Some of the Key Points Discussed About How Seismic Hazards Affect Our Community and Infrastructure:
[Read more…] about TGEP 066: How Seismic Hazards Affect Our Community and Infrastructure