Podcast: Play in new window | Download | Embed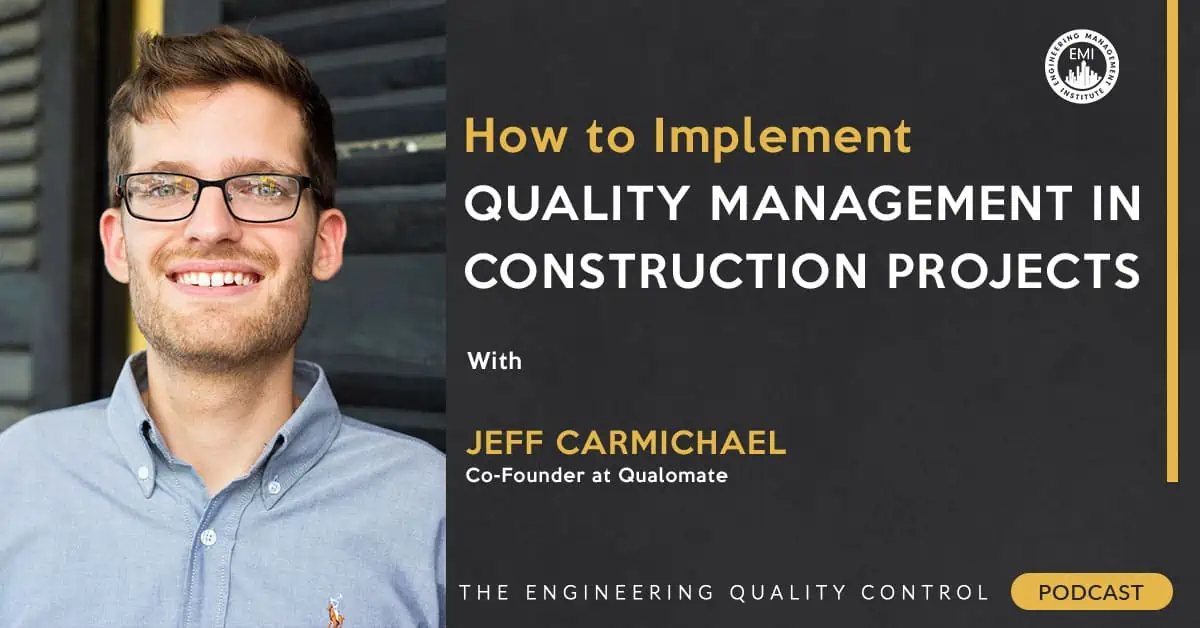 In this episode, we talk to Jeff Carmichael, a civil engineer turned software developer and co-founder of Qualomate, about his experience with quality management in construction projects, the challenges he faced, and how he overcame those challenges. He also talks about his company, Qualomate, which is a cloud-based software company that helps with quality management in construction projects, and how engineers can use existing software to make it their own.
***You can view the video version of this episode here.***
Engineering Quotes:


Here Are Some of the Questions We Ask Jeff:
What are some of the biggest challenges in infrastructure projects?
What would someone need to know to leverage a product like yours?
How did you manage the quality management and quality control of the software you have developed?
Does your software need to be installed on a computer or is it cloud-based?
What advice do you have for someone who has a software idea that they want to make but does not have any experience in software development?
Here Are Some Key Points Discussed in This Episode About How to Implement Quality Management in Construction Projects:
[Read more…] about TEQC 25: How to Implement Quality Management in Construction Projects