Podcast: Play in new window | Download | Embed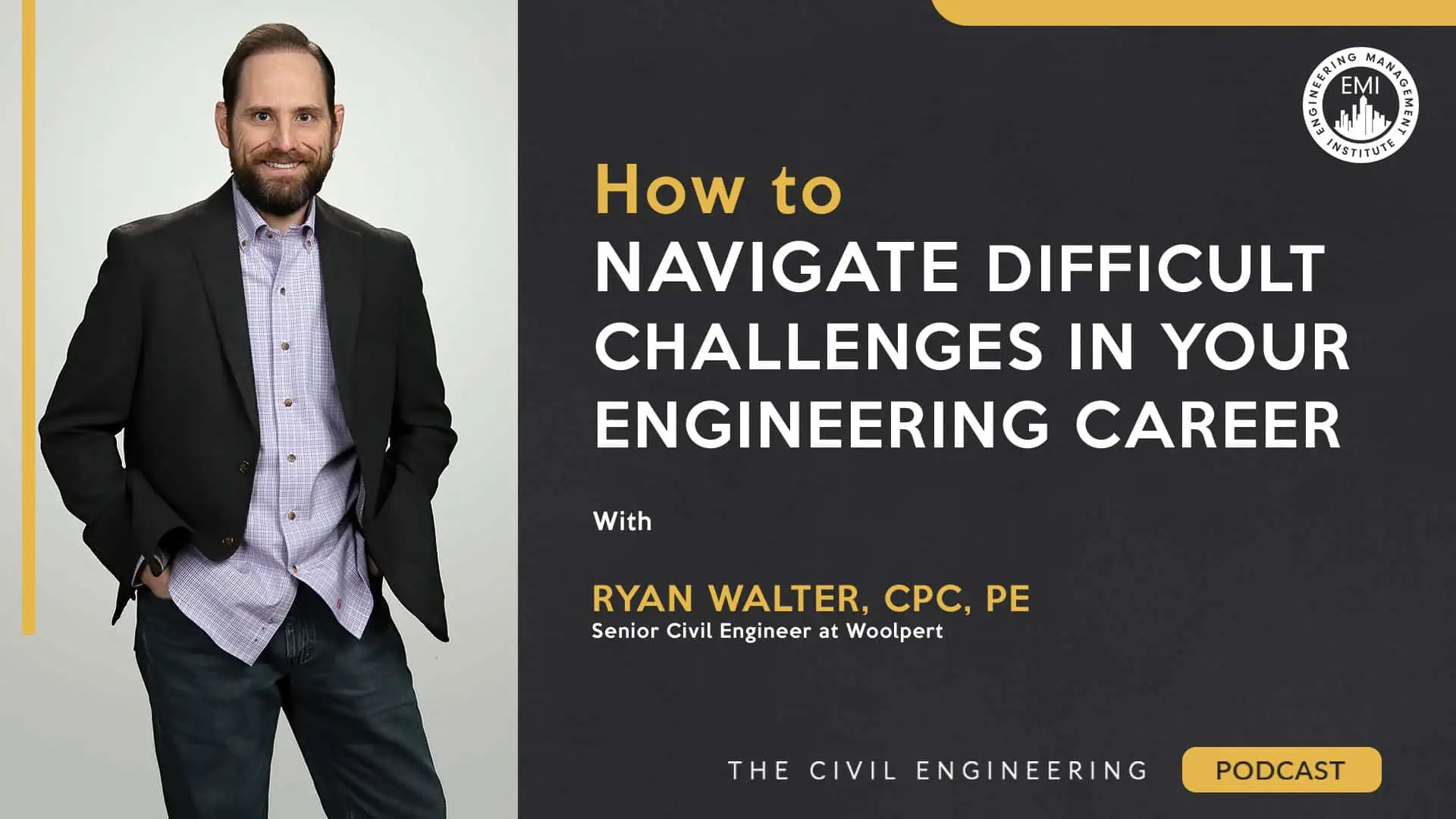 In this episode, I talk to Ryan Walter, CPC, P.E., senior civil engineer at Woolpert, and author of the book called "The YOU Project: Your Personal Guide to Self-Mastery at Work," about a framework that you can use to help navigate your unique challenges at work and survive the difficult seasons of work.
***You can view the video version of this podcast episode on YouTube here.***
Engineering Quotes:


Here Are Some of the Questions I Ask Ryan:
Why had you decided to write a book?
Can you talk about the first part "Embracing YOU"?
Why is overcoming relationship challenges, which is the second part of your book, important for engineers, and what steps can help engineers function well with any type of manager?
The third part is about reframing your lens. What is that all about?
The fourth part of your book is called: "Conquering Overwhelm." What tips can you give the listeners to help when they are feeling overwhelmed?
The last part of your book is called "Remaining Hopeful." How can engineering professionals remain hopeful in their careers?
What final advice can you give civil engineers to grow their careers?
Here Are Some Key Points Discussed in This Episode About How to Navigate Difficult Challenges in Your Engineering Career:
[Read more…] about TCEP 229: How to Navigate Difficult Challenges in Your Engineering Career