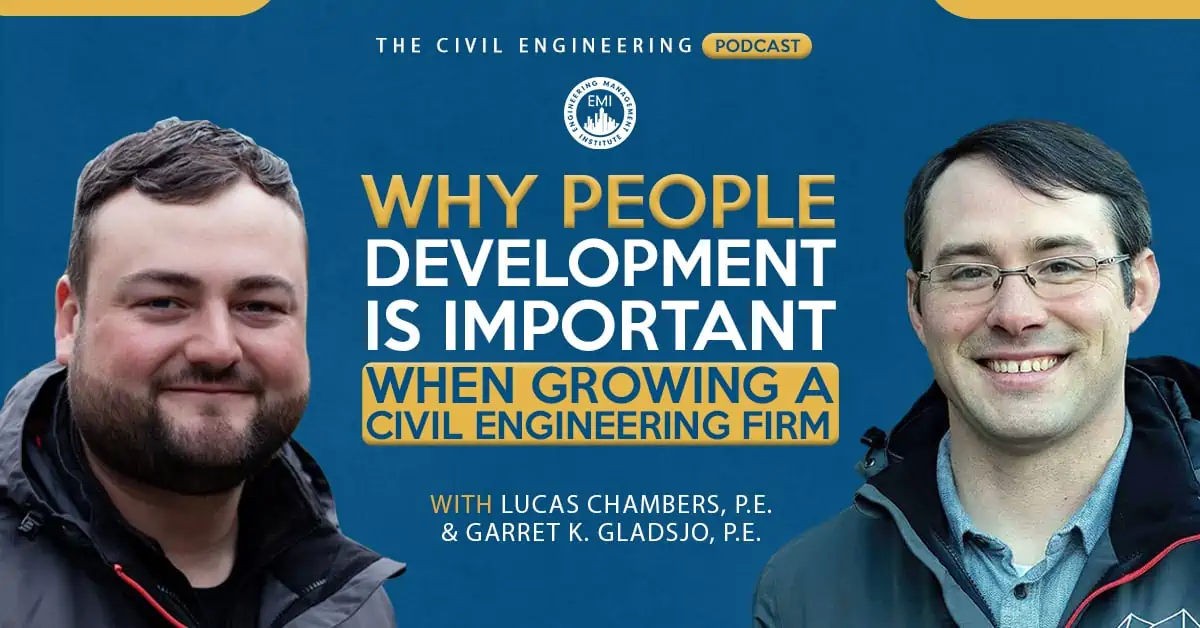 In this episode of The Civil Engineering Podcast, we talk with two engineers from Alaska that decided to start their own firm and really focused on people development within their firm. They are Garret K. Gladsjo, P.E.and Lucas Chambers, P.E., co-owners and principal engineers at proHNS LLC. We talk about how investing in your staff can help grow your company tremendously.
Engineering Quotes:
Here Are Some of the Questions I Ask Garret and Lucas:
How did you end up starting your firm and what services does your firm provide?

Talk to us about the importance of people development at your firm, and how you find, develop, and retain the right people?

How do you ensure that the right people are doing the right things and that you promote the right people into the right position at your firm?

How do you identify who needs what training or development? Do you have a process to ensure you are consistently developing your people?

Problem-solving is the essence of what engineering leaders do, but

how do you and your company identify the problems that arise?

Once you identify problems, does your company have a specific process for solving them? If so, what does it look like?

What are some typical problems that you see in civil engineering firms, specifically when they are trying to grow or scale?

Do you have any final advice to civil engineers out there who are trying to grow their own companies, or who are considering pursuing a career similar to yours?
Here Are Some Key Points Discussed in This Episode About People Development:
[Read more…] about TCEP 188: Why People Development Is Important When Growing a Civil Engineering Firm