Podcast: Play in new window | Download | Embed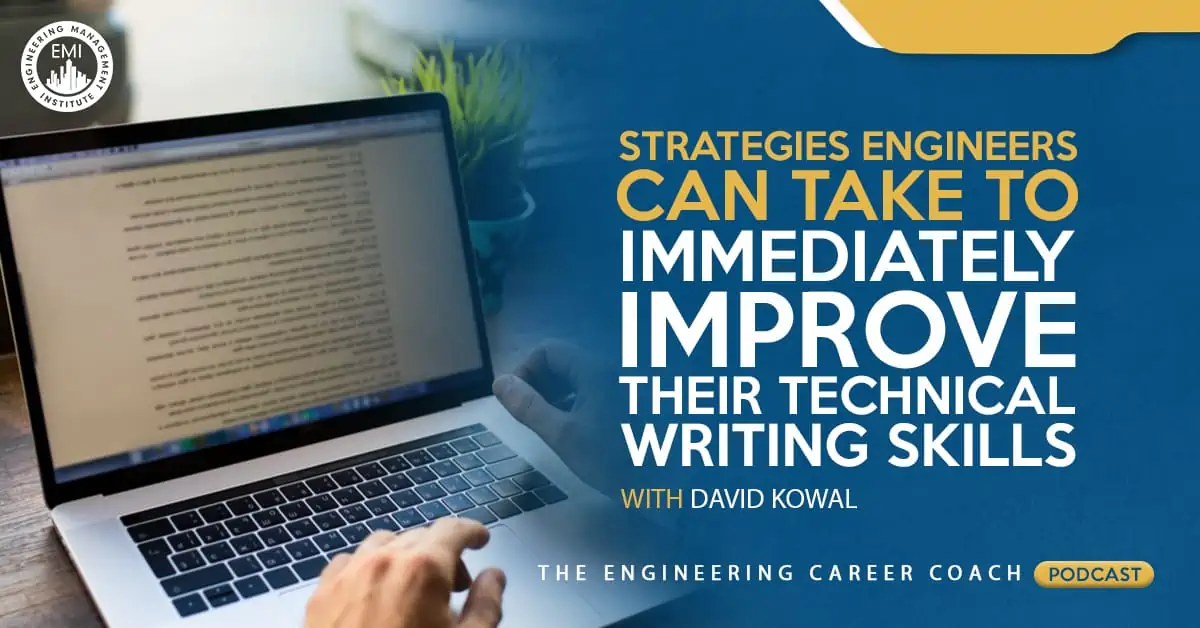 In this episode, I talk with David Kowal, founder, and president of Kowal Communications about improving one's technical writing skills. David gives five very specific strategies that you can start using immediately to make you a more effective writer and overall communicator as a technical professional.
Engineering Quotes:




Here are the key points discussed on improving your technical writing skills:

We have more ways to communicate than ever before, yet technology has made communication impersonal and often ambiguous.
We need to focus more on how we communicate, and writing is a big part of that.
Most communication today is written. By improving your writing skills, you can improve how you communicate through emails, text messages, social media posts, blog posts, reports, memos, articles, white papers, letters, and presentations.
Improving your technical writing skills can help you manage projects more efficiently, generate more dynamic engineering reports, sell more effectively, be more productive, stand out and advance your career.
Here are five strategies you can use to improve your technical writing skills:
[Read more…] about TECC 169: Strategies Engineers can Take to Immediately Improve their Technical Writing Skills