Podcast: Play in new window | Download | Embed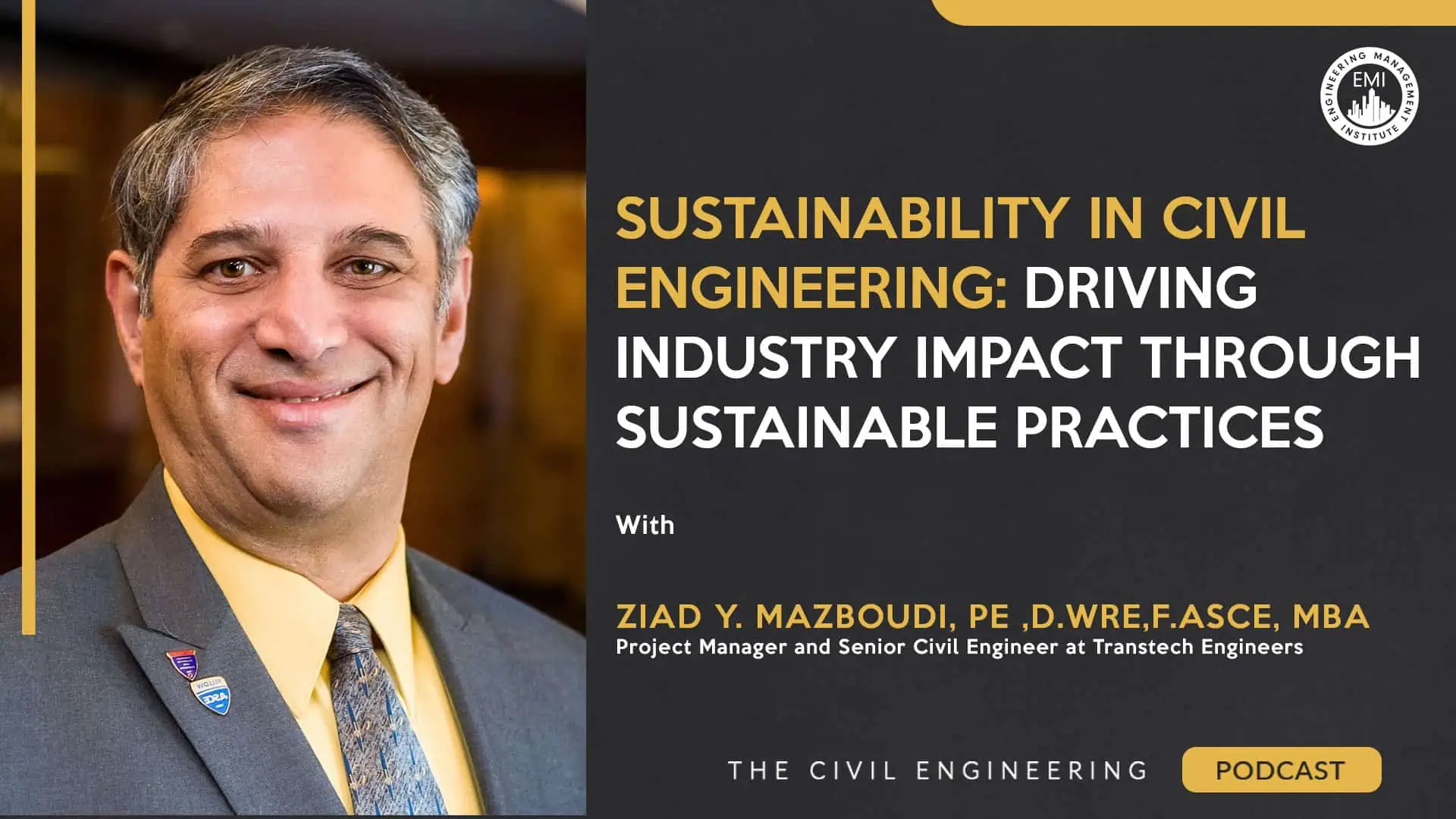 In this episode, I have the pleasure of speaking with Ziad Y. Mazboudi, P.E., D.WRE, F.ASCE, MBA, a senior civil engineer and project manager at Transtech Engineers, Inc. We discuss how civil engineers can play a vital role in promoting sustainable practices within their industry, and how getting involved in professional associations can enhance their careers.
***You can view the video version of this episode here.***
Engineering Quotes:


Here Are Some of the Questions I Ask Ziad:
What are the key differences between working as a civil engineer in the local government sector and the private sector?
In what ways has your experience in the public sector contributed to the growth of your engineering career?
What steps can civil engineers take to incorporate more environmentally friendly building practices, and how can this contribute to a more sustainable future?
How can engineers promote sustainability within their industry, and what actions can they take to achieve this?
Why is it important for engineers to give back to their community, and what are some specific ways they can contribute to society?
What advice would you offer to civil engineers seeking to advance their careers?
Here Are Some Key Points Discussed in This Episode About Sustainability in Civil Engineering: Driving Industry Impact through Sustainable Practices:
[Read more…] about TCEP 233: Sustainability in Civil Engineering: Driving Industry Impact Through Sustainable Practices