Podcast: Play in new window | Download | Embed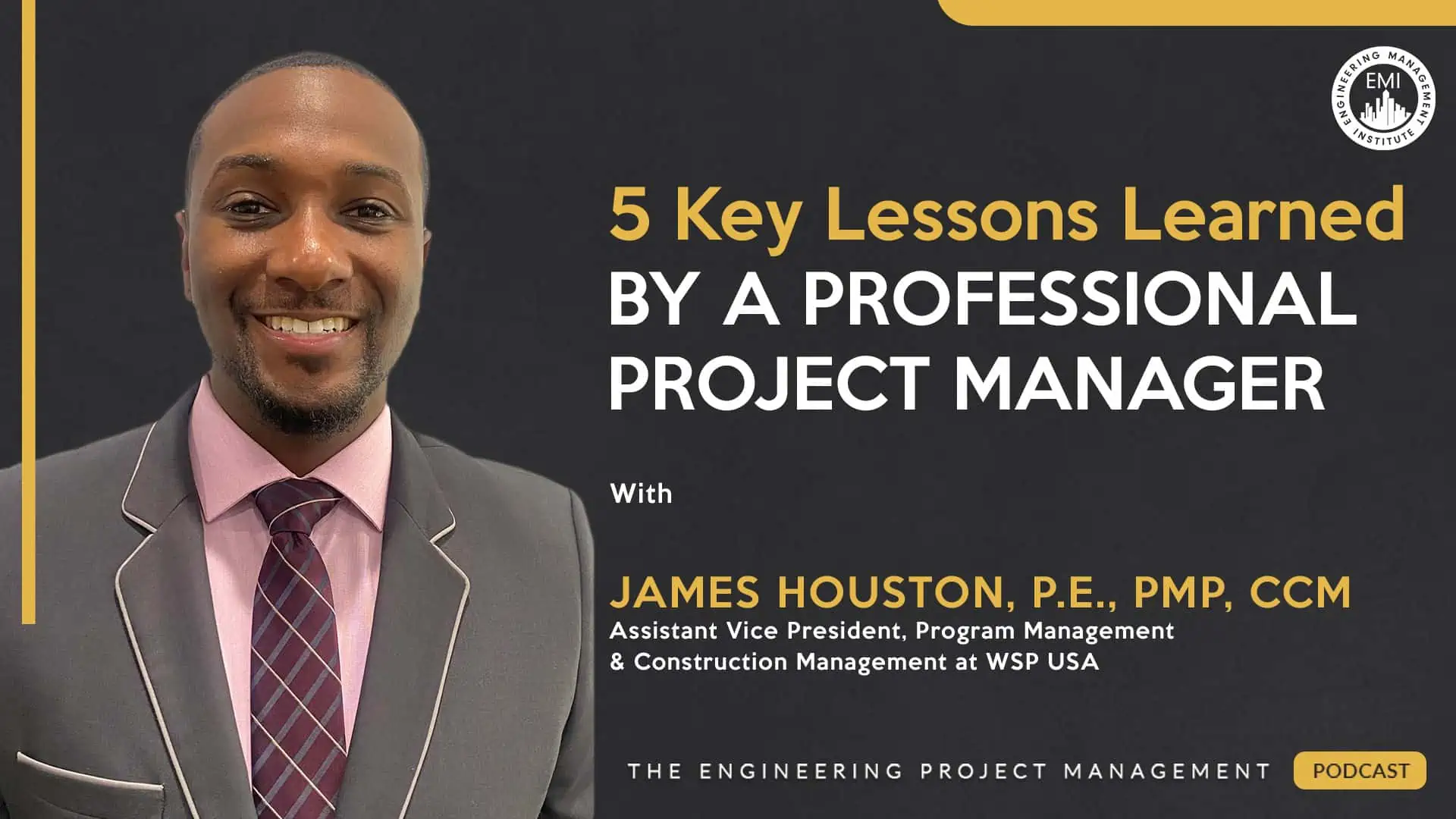 In this episode, I talk to James Houston, P.E., PMP, CCM, Assistant Vice President at WSP USA, about five key lessons he learned as a professional project manager. He also touches on CCM, P.E., and PMP certification.
***You can view the video version of this episode here.***
Engineering Quotes:


Here Are Some of the Questions I Ask James:
What key lesson did you learn as a professional project manager about communication?
How can getting to know your team help you as a project manager?
Why is it important to understand your stakeholders?
Why is it important to adapt to change in the workplace?
Why do you believe that to be a good project manager, you need to know what you don't know?
How have your P.E., PMP, and CCM licenses helped you to grow in your engineering career?
Are there any other points that you would like to make about project management in the civil engineering industry?
Here Are Some Key Points Discussed in This Episode About the 5 Key Lessons Learned by a Professional Project Manager:
[Read more…] about TEPM 011: 5 Key Lessons Learned by a Professional Project Manager