Podcast: Play in new window | Download | Embed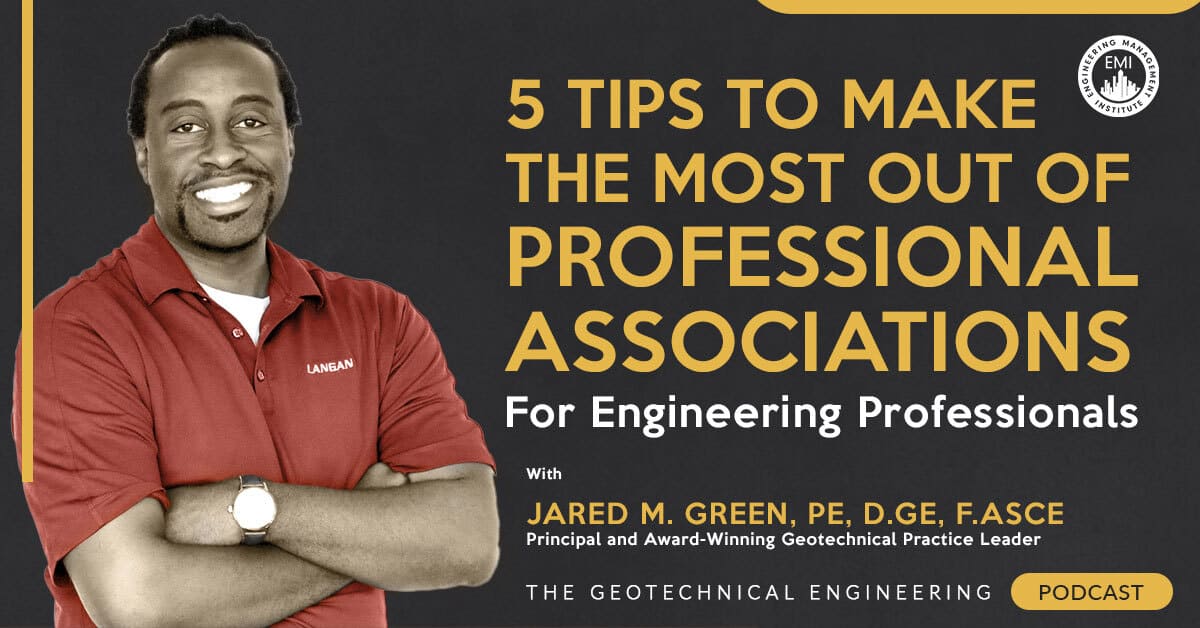 In this episode, we provide you with five tips that you can use to make the most out of your involvement in professional associations. Whether you are building a business or a career, professional associations offer opportunities that can accelerate your success. But if you aren't actively and effectively engaging in that organization, those opportunities can pass you by.
Engineering Quotes:


Here Are the Key Points Discussed About 5 Tips to Make the Most Out of Professional Associations:

1. Choose the Best Professional Associations to Join
Don't just join an association for the sake of joining one. Think through all the professionals you work with — engineers, architects, real estate developers, etc. — and select associations that will allow you to connect with these types of professionals.
[Read more…] about TGEP 58: 5 Tips to Make the Most Out of Professional Associations (for Engineering Professionals)