Podcast: Play in new window | Download | Embed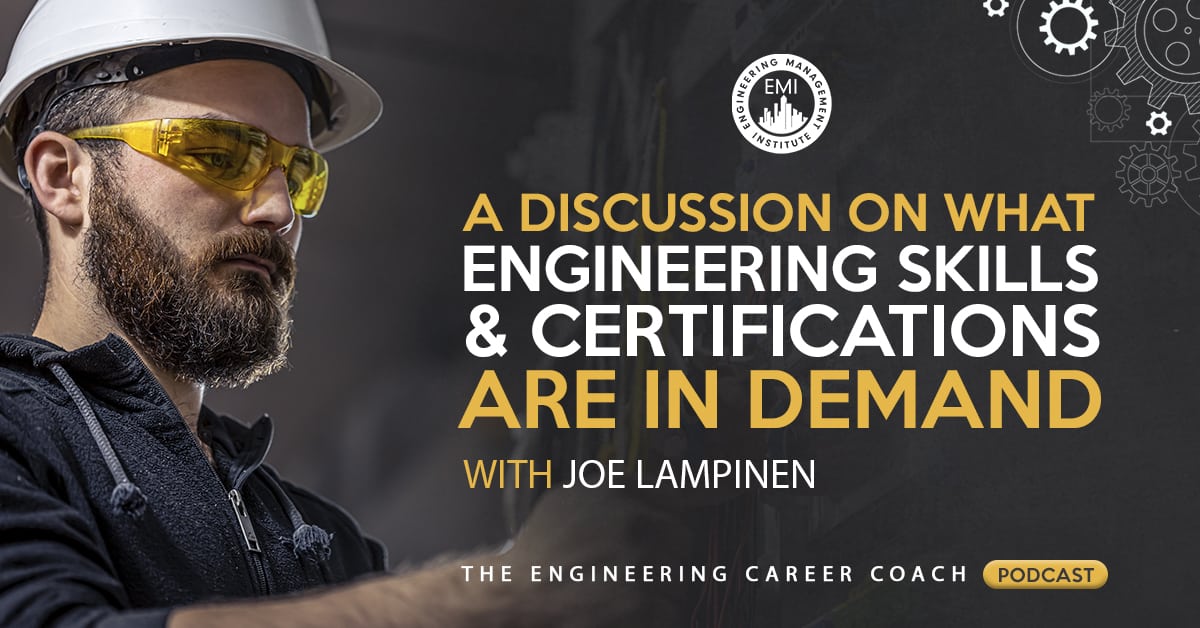 In today's episode, Joe Lampinen of Kelly Services talks about the trends in the industry and what employers are looking for in the engineering industry in the way of engineering skills and certifications.
Here are some key points:
Trends in hiring:
Hollywood model/talent supply chain management – hiring just for the life of the project or particular purpose.
Open innovation – bringing in minds outside the organization who can contribute or share technical insight or vision on how an engineering problem may be solved.
Recent graduates should expect to change jobs 10x times over the course of their career. [Read more…] about TECC 96: A Discussion on What Engineering Skills and Certifications Are In Demand