Podcast: Play in new window | Download | Embed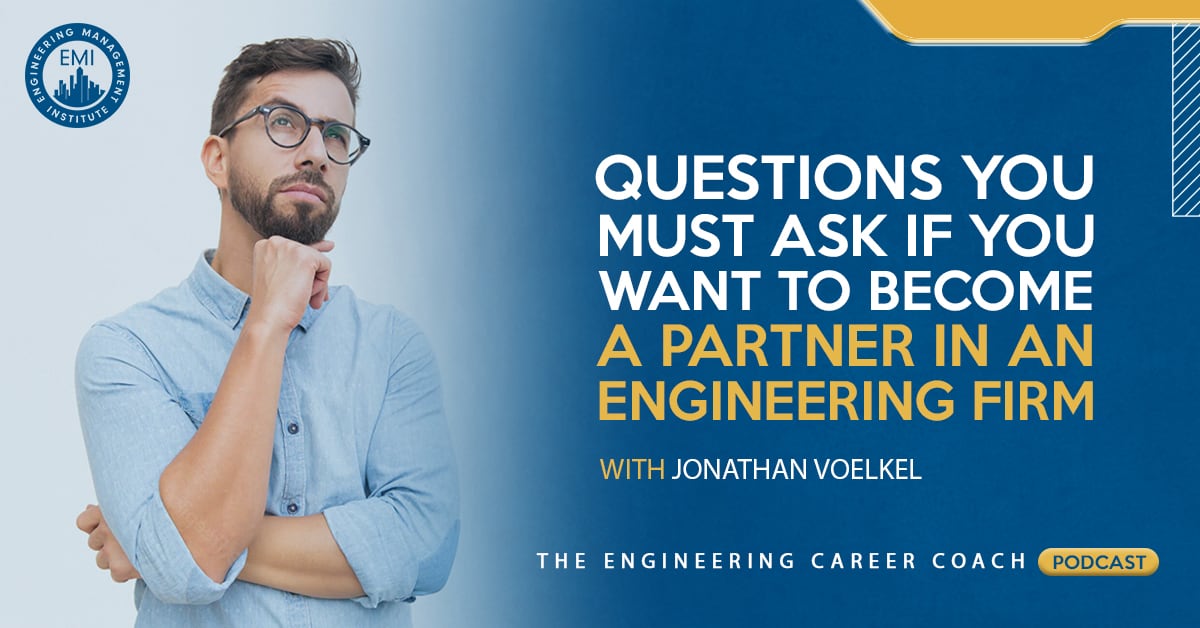 In this session of The Engineering Career Coach Podcast, I interview Jonathan Voelkel who details questions you must ask yourself if you want to become a partner in engineering firm.
"Ambition is the path to success. Persistence is the vehicle you arrive in." – Bill Bradley
Jonathan Voelkel joined Rusk O'Brien Gido (ROG) in 2011. With over ten years of corporate financial advisory experience, he has worked with more than one-hundred architecture, engineering, and environmental consulting firms across the U.S. and abroad, in all facets of mergers & acquisitions, valuation, ownership transition planning, equity incentive compensation, and ESOP advisory. Jonathan received his Bachelor of Arts (BA) degree in Economics from Johns Hopkins University.
In the Take Action Today segment of the show, I give you one specific question you have to ask yourself on ownership.
Listen to this session and find out how you can move towards being a partner in engineering firm: [Read more…] about TECC 81: Questions You Must Ask if You Want to Become a Partner in Engineering Firm – The Engineering Career Coach Podcast