This is a guest blog by Leanna Michniuk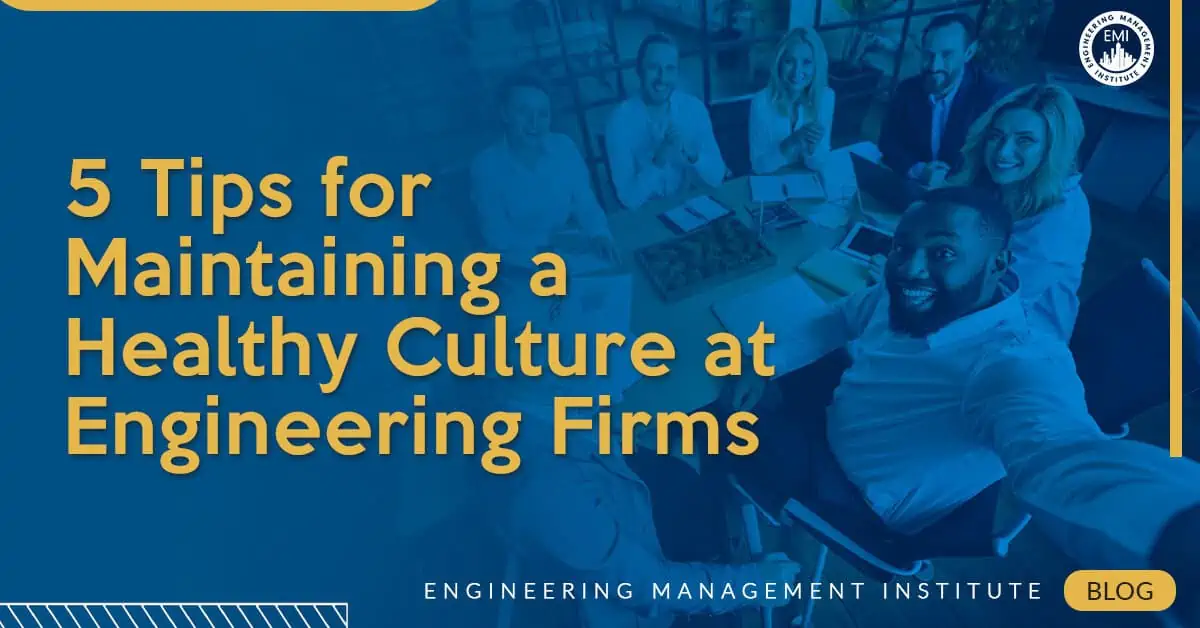 For engineering firms, a healthy culture that continues to evolve and adapt is the driving force for long-term company success. Positive work culture is linked to improved employee engagement, increased productivity, and higher profit margins. Simply put, happy employees equal happy clients and happy pockets.
Wait — clients, too? Yes! Client churn is directly tied to employee churn. Did you know it can be anywhere from five to 25 times more expensive to gain a new customer than retain an existing one? By making a concerted effort to focus on your employees, you're in turn strengthening client relationships and retention. Clients may sign on for your engineering firm's reputation or the strategy you propose to tackle their work, but the reason they stay goes beyond that. Clients like to know that their business and needs are fully understood. Consistency is key to building this trusting relationship between your staff and clients. If a client is constantly being shifted to a new team or staffer, it will always feel like a new firm to them.
How to Create a Positive Work Environment
[Read more…] about 5 Tips for Maintaining a Healthy Culture at Engineering Firms