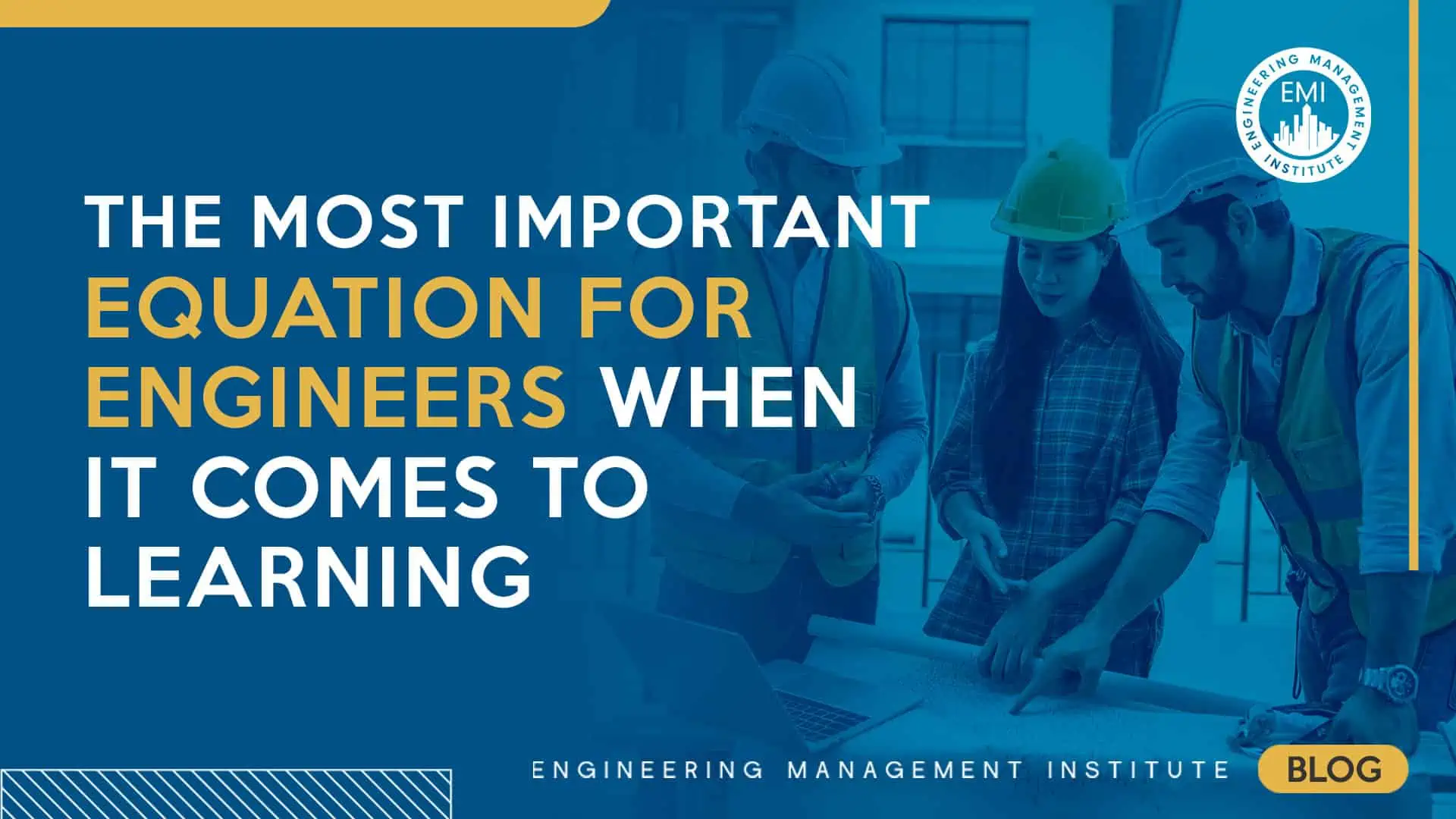 Image by partystock on Freepik
In this article, I want to highlight a critically important equation that every engineering executive, leader and HR professional must be aware of to avoid wasting a lot of time and money and to best develop their most important resource: their people.
The Formula for Results
A colleague recently shared a white paper with me entitled "A Brief Introduction to Ensuring Learning Transfer" by Pollock and Jefferson.
While I am always interested in learning about learning, as an engineer, this white paper hit home because the authors present an equation to ensure that learning is transferred and that real results are achieved.
This is very important to me because I remember attending an all-day project management bootcamp once per year when I was a young engineer. I was barraged with new terms and concepts and then given a binder full of them to go back to my office. Well, I took it back to my office, put it on my shelf, and never looked at the binder again. Never ever, for a multitude of reasons — the main ones being that I was just too busy, and I forgot about it for long stretches of time.
What I realize now is that I was missing a key component in this critical equation presented in the white paper:

No Transfer, No Results — Period
If you look at this equation, everyone participating in training will possess the learning component, which is the actual training, whether it's an in-person seminar, a live webinar, or even an on-demand recorded course. However, a large percentage of people (more than 50% according to the white paper referenced) won't get results from the training because they are missing the transfer component.
The transfer component of the equation could be several different things, including reminders of the concepts presented in the training, reflection, accountability, coaching, collaborative components of the training, etc.
So, if the transfer component is zero, then the result of the equation is zero. In other words, the time and money spent on training did not yield the desired results.
Incorporate the Transfer Component for Results
At the Engineering Management Institute (EMI), we incorporate transfer into every one of our programs, usually through a combination of different items depending on the client or what worked in our previously successful programs.
The bottom line here is that as you plan and prepare for the training programs you intend to purchase or design for your team in 2023, consider the formula outlined above. Unless you include both learning and transfer, you won't get the results you're paying for. The equation guarantees you won't.
If you're looking for people management or project management training for engineering professionals, we offer live/interactive recurring programs throughout the year, as well as custom and on-demand options that can be built into your learning management systems and processes.
Our next live sessions start on January 26th (People Skills) and April 11th (Project Management Skills). If you're interested in enrolling some of your managers or aspiring managers, or having someone audit the course to start, please contact our office at 800-920-4007.
We also offer our Engineering Management Training Needs Assessment as an inexpensive first step in deciding how to maximize your training spend and your people.
This article was originally posted on LinkedIn here.
Please leave your comments, feedback or questions in the section below on the most important equation for engineers when it comes to learning.
Anthony Fasano, PE, LEED AP
Engineering Management Institute
Author of Engineer Your Own Success