Podcast: Play in new window | Download | Embed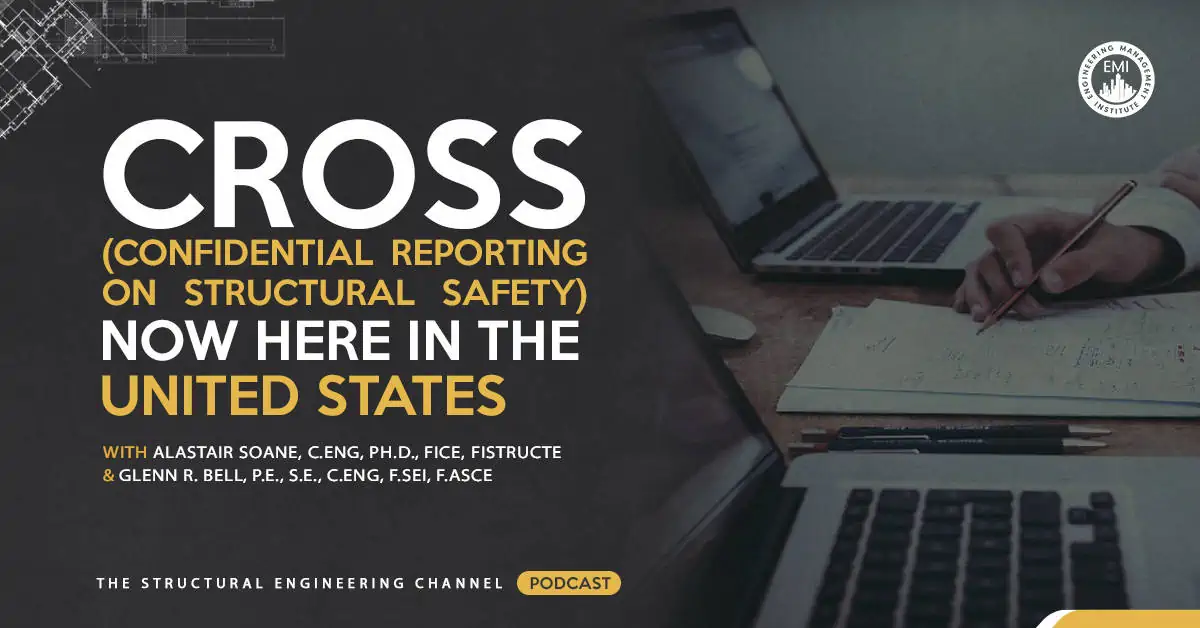 In episode 08 of The Structural Engineering Channel podcast, we talk to Alastair Soane, C.Eng, Ph.D., FICE, FIStructE who is the Director at Structural Safety. They are the group that oversees CROSS (Confidential Reporting on Structural Safety) and SCOSS (Standing Committee on Structural Safety).  We then speak to Glenn R. Bell, P.E., S.E., C.Eng, F.SEI, F.ASCE, Senior Principal at SGH and President-Elect for ASCE SEI.
First Sloane gives an overview of CROSS-UK and CROSS-International, and then Bell, discusses the expansion of CROSS in the US and how this amazing program is providing great value to structural engineers all over the world.
Engineering Quotes:




Here Are Some of the Questions We Ask our Guests in This Episode:
What is CROSS?
Can you tell us more about the processing and publication of reports?
What are some lessons that can be learned from the development of CROSS in the United Kingdom?
Are you planning on expanding your research to other countries and regions?
Were you involved in the Hyatt Regency project?
What motivated you to get involved with the CROSS program?
What is the plan for implementing CROSS in the United States?
Here Are Some of the Key Points Discussed About the CROSS:
[Read more…] about TSEC 08: CROSS (Confidential Reporting on Structural Safety) Is Now Here in the United States