Podcast: Play in new window | Download | Embed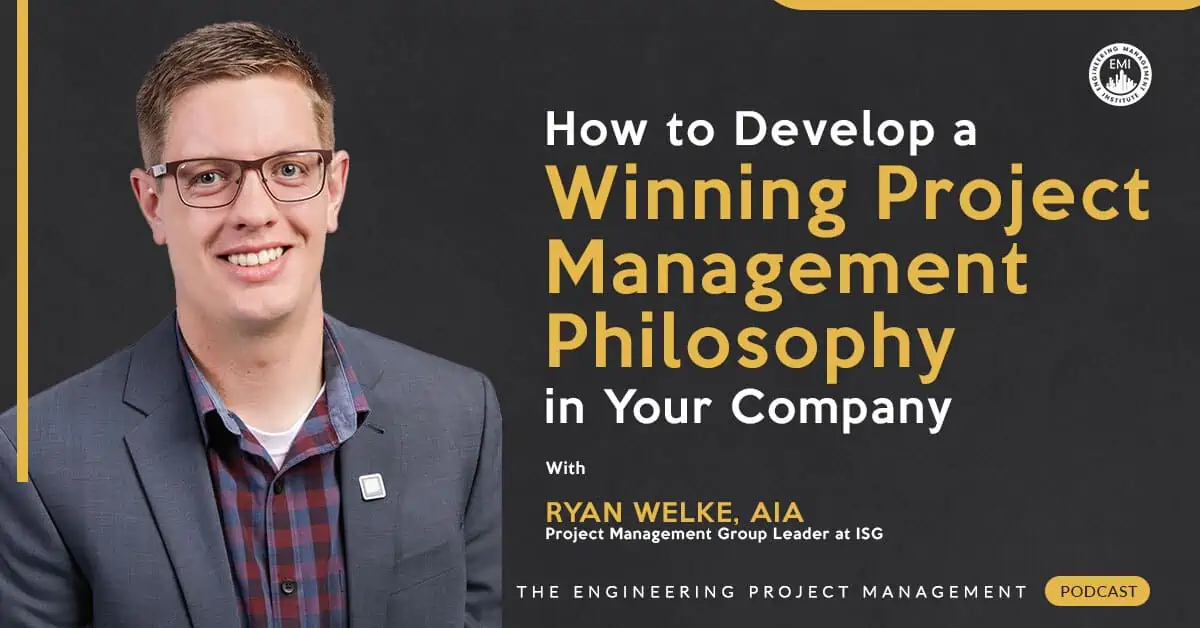 In this episode, I talk to Ryan Welke, AIA, Project Management Group Leader at ISG, about ISG's project management philosophy and why project managers are the most important professionals in consulting firms.
Engineering Quotes:


Here Are Some of the Questions I Ask Ryan:
What is the ISG's philosophy around project management?
Is the ISG project manager group responsible for supporting the success of your people and the projects?
Do you use software to manage project tasks, and what does that process look like at ISG?
How has remote work affected the project managers' ability to manage projects and collaborate with team members?
Do you have any advice for project managers for effective project communication?
How do you ensure the soon-to-be or new PMs are getting the training they need?
Here Are Some Key Points Discussed in This Episode About How to Develop a Winning Project Management Philosophy:
[Read more…] about TEPM 2: How to Develop a Winning Project Management Philosophy in Your Company